accelopment goes international to get ready for Horizon Europe
16th September 2020 at 4:39 pm
Since 2008, accelopment AG has been located in Zurich, Switzerland, working with various partners from all over Europe. Now we happy to announce that we crossed the border ourselves and you can no longer only find us in Zurich but also in Heidelberg, Germany! As accelopment Schweiz AG (accelCH) and accelopment Deutschland GmbH (accelDE) we are looking forward to offer more of our valued services to you.
With Horizon 2020 (H2020) coming to an end this year and with its successor Horizon Europe (HorizonEU) starting on the 1st January 2021, it is now time to get prepared and ready for the new 7-seven year EU framework programme for research and innovation (R&I). At accelopment, we are now ideally positioned to face future challenges. As a company located in Heidelberg, we are not only a partner within the EU, but also closer to many of our German partners and coordinators. Our two sister companies are working closely together to fulfil the increasing demand to support our partners in proposal writing, managing project and communicating results to the many audiences. While we are expanding as a company, so is our network and expertise.
Horizon Europe
The structure of HorizonEU has already been defined and the work programmes for each of its funding schemes will be communicated by the EC in the near future. A factsheet on HorizonEU published in December 2019 provides more information on the EU's largest ever R&I programme with a planned budget of almost 100 billion euro. The first calls for proposals are expected to be published before the programme start in January. The first proposal submission deadlines could therefore be as early as in spring 2021, soon after the last H2020 deadline for the Green Deal in January 2021.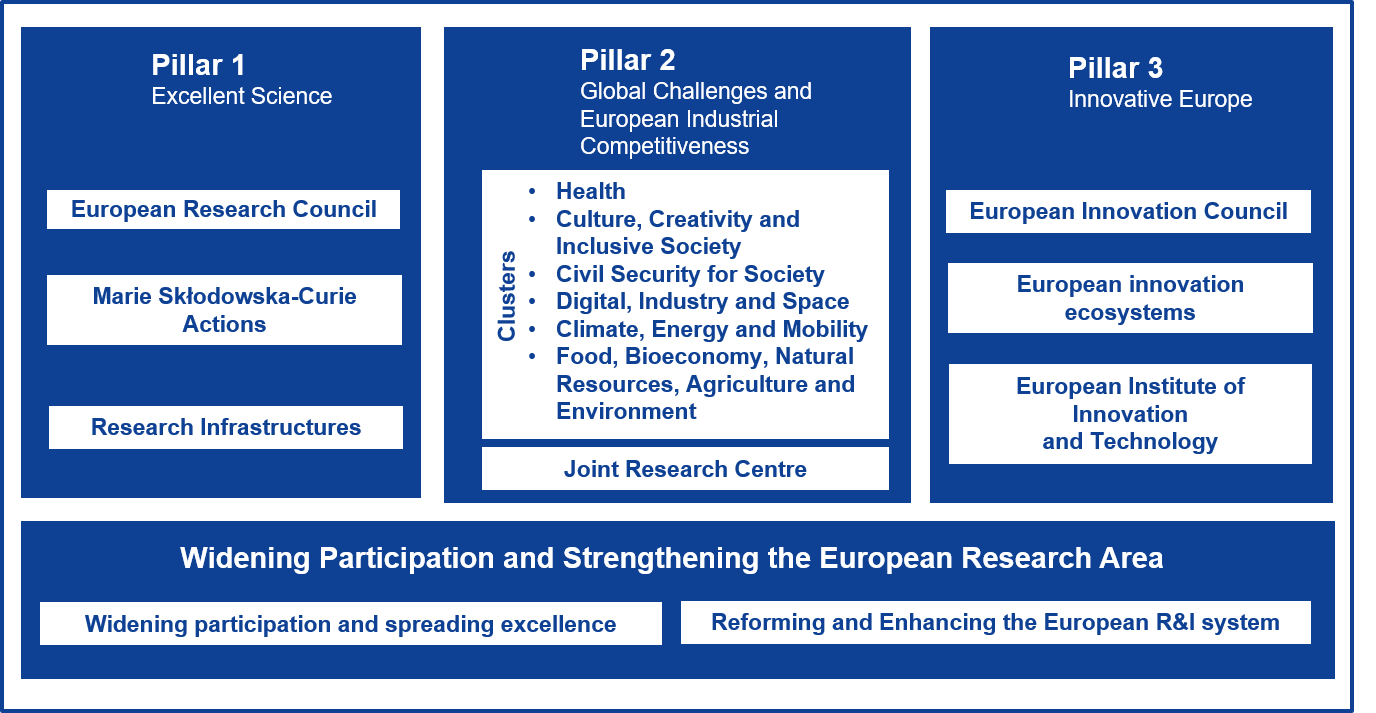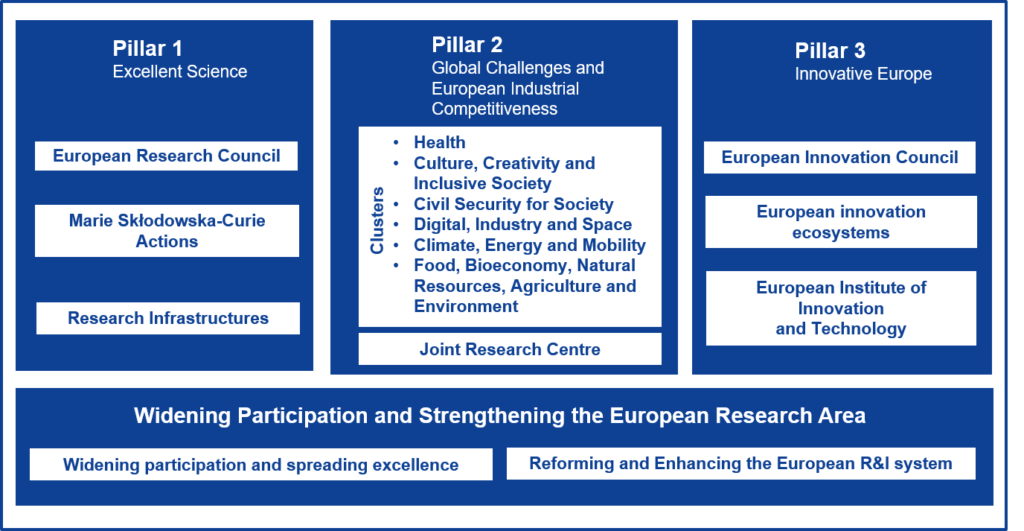 From experience, the time to prepare a competitive proposal is always tight, so we recommend getting informed early on to identify the funding opportunities relevant to you. You can find up-to-date on the EU portal and the National Contact Points for each EU member state provide guidance and practical information as well. On our accelopment blog, we regularly feature some highlights that might also be of interest to you. You can subscribe to the blog selecting the topics you are interested in.
accelopment getting ready for Horizon Europe
Renewing our company structure was a big step for us toward getting ready for the challenges of Horizon Europe.
In August 2020, accelopment AG was renamed accelopment Schweiz AG (accelopment Switzerland Ltd. or short accelCH) in order to differentiate between our newly established German company accelopment Deutschland GmbH (accelopment Germany Ltd. or short accelDE). On the 28 August 2020 we founded accelDE and its offices are located in Heidelberg, Germany's city of science.
Heidelberg is not only known for its beautiful old town and surrounding landscape but the city's dedication to culture and science. Heidelberg is home to 160,000 people, the oldest university of Germany and many renowned research institutions, such as the Max Planck Institutes for Medical Research and Nuclear Physics, or the German Cancer Research Center.
The main motivation for us to set up a company in Germany is to serve our EU project coordinators and partners as well as our clients from academia and industry in the best possible way. With accelDE you will benefit from:
Proximity to some of our new coordinator and project partners.
Flexibility for project participation – either as a German or Swiss SME.
Access to EU/national funding schemes that are only open to EU/German-based organisations.
Support to innovative researchers and companies in the life sciences in Heidelberg and the metropolitan region thanks to a long track record in related projects.
Familiarity with one of Germany's most innovative regions, with a focus in biotech and AI, thanks to our CEO Jeanette Müller's origin in Heidelberg.
Synergies with accelCH and widening of our and your network.
Call for applications
To expand our team in Heidelberg, we are looking for people who are as passionate about research and innovation in a European context as we are. Put you talent and skills to work in one of our open positions. We are looking forward to receiving your application via email at heidelberg@accelopment.com.