Making the most of the EC support services for innovation and exploitation in Horizon Europe projects
11th July 2023 at 2:32 pm
Blog series 3/3:
Innovation Management
As home to 15 of the world's top 25 economies, Europe stands as a significant force in driving innovative ecosystems. To maintain this global stance, public investments in Research and Innovation (R&I) are pivotal, as evidenced by the 95.5 billion euro budget allocated by the European Commission (EC) under the new Horizon Europe Framework Programme. This programme acts as a springboard for generating a wealth of outputs, new knowledge and results. However, as our extensive EU project management experience reveals, project partners often struggle with challenges – particularly in bringing their publicly funded innovations to market – due to their varying interests, incentives and diverse backgrounds. Recognising these difficulties, the EC has introduced a suite of support services over the past years. These services are designed to ease the challenges and accelerate the pathway from invention to commercialisation.
In the first two posts of our series on innovation management within EU-funded projects, we discussed the new exploitation obligations in Horizon Europe and shared insights into tools (such as accelINNO®) accelopment has developed to aid project partners throughout the exploitation and innovation management process, from planning to execution. As those posts made clear, managing the labyrinth of innovation and exploitation is a critical task – and anything but straightforward. Continuing our journey through the world of EU-funded projects, today we want to direct your attention to the support services offered by the EC, which are designed to remove obstacles to innovation and exploitation management and to empower researchers and innovators across Europe.
A look into the EC's project exploitation booster services
The EC exploitation booster services offer a collection of tailored interventions geared towards enhancing the value creation and societal uptake of R&I results stemming from EU-funded projects. They include an Intellectual Property 'IP Scan' that offers advice on the optimal legal protection for newly generated inventions and a 'Standardisation Booster' that provides industry-specific expertise on the creation and revision of standards for European projects, thereby enhancing their overall impact. All these services have been freely available to any project funded under the EU's Framework Programmes for research innovation, from FP7 and H2020 to today's Horizon Europe (eligibility criteria apply). The services aim to augment the value and impact of these projects by ensuring the transformation of research results into significant economic value and societal uptake. Below, we provide an interactive infographic that offers a comprehensive overview of these services – simply click on the service you are interested in. We then dive deeper into each service to highlight how it works and the unique advantages it can bring to your project.
Special thanks for the information provided by the European Commission, through the Research & Innovation, Common Knowledge and Data Management Service, represented by Cathy Cieslik and Katrina Barkane.
European IP Helpdesk & Horizon IP Scan
The European IP Helpdesk supports European SMEs and beneficiaries of EU-funded research projects involved in cross-border business and/or EU-funded research activities in the management, dissemination and valorising of their IP. The helpdesk acts as a hub of informative material with its extensive IP resources library, a helpline service and a wide array of training options. These modules vary from online sessions to in-person workshops and even to training schemes tailored to your project's needs.
One standout service of the IP Helpdesk is the Horizon IP Scan. Tailor-made for European startups and SMEs engaged in EU-funded collaborative research projects, this service is all about effective IP management in your R&I endeavours. It provides guidance on safeguarding existing IPs at the outset of a project and collaboratively crafting a strategy for managing and exploiting new, jointly generated IPs within your project.
Who can apply?
European startups & SMEs that signed (or will sign) a grant agreement (<6 months after signature).
We at accelopment applied for the IP Scan with three other SMEs participating in the H2020-funded AI-Mind project. We and our project partners gained a clearer understanding of your existing knowledge and IPs and identified potential ways to protect your intangible assets. In our case, we decided to register trademarks for our EU project management tools, including the accelCOCKPIT®, accelFINANCE® and accelINNO®.
Horizon Results Booster
The Horizon Results Booster (HRB) is an initiative of the EC that aims to bring a continual stream of innovation to the market and maximise the impact of research projects. It supports projects eager to go beyond their dissemination and exploitation obligations, boost the exploitation potential of their research results, disseminate effectively and ultimately reach the market. To facilitate these goals, the HRB provides three distinct types of free consulting services to projects funded by FP7, Horizon2020 and Horizon Europe programmes, and it offers the flexibility to pick the services that best match your project's unique requirements.
At accelopment, we used the HRP in our FP7-funded Robo-Mate project several years ago. Doing so helped us bring together nearly all exoskeleton R&I projects funded at the time, as well as commercial technology providers, at a cluster event where our project partners could pitch their devices.
Service 1: Portfolio Dissemination & Exploitation Strategy
The first service offered by the HRB is divided into three distinct modules, each targeting specific dissemination and exploitation strategies, activities and objectives. The first two modules, A and B, focus on amplifying your project's dissemination efforts. Module A forms project teams and subsequently helps them identify and develop a collection of results that is suitable for joint dissemination. Module B pushes this service further by focussing on the design and actual execution of the dissemination plan of the results portfolio. To help your project's key innovations stand out, the service includes the delivery of a visual identity for your project group and a concise video summarising your project's outcomes – readying your key innovations for communication to the outside world!
Who can apply?
Single projects or a project group from which at least one project, ongoing or closed, was funded under FP7, H2020 or Horizon Europe.
Module C is dedicated to individual projects seeking to fine-tune their exploitation strategy. It provides expert training that enhances beneficiaries' capacity to improve their existing project strategies in a way that brings about effective exploitation of their three most important exploitable results.
Who can apply?
Single projects funded under FP7, H2020 or Horizon Europe, ongoing or closed, with identified key exploitable results.
Service 2: Business Plan Development
The HRB's second service furnishes individual projects with tailored support for their most important exploitable result. To achieve its goal of helping beneficiaries bridge the gap between their results and the market, this service supports their development of an effective business plan and prepares them to procure appropriate funding. Beneficiaries receive customised training and support in the form of a one-day, in-person business plan development workshop, which covers essential tasks like market analysis, operations plan and competitive analysis. Further, they receive guidance in navigating startup-specific legal and administrative requirements and assistance in identifying appropriate funding options for the implementation of their project results.
Who can apply?
Single projects funded under FP7, H2020 or Horizon Europe, ongoing or closed, that have a developed exploitation plan and a draft of a business plan (or that have completed Module C of Service 1).
Service 3: Go To Market (G2M)
The aim of the third service is to help single projects or project groups make their results ready for commercialisation and take them to the market. It provides crucial assistance in pinpointing and overcoming any obstacles that might stand in the way of exploiting project results for commercialisation.
For both single projects and groups, the service package includes coaching sessions on how to effectively pitch your key innovations to potential investors, business partners, and other stakeholders. Alongside this, projects receive targeted intellectual property rights support from the European IP Helpdesk while enriching your understanding of effective innovation management within a newly created company. For single projects specifically, the HRB offers the opportunity to request additional organisational support with the creation of a legal entity, a financial feasibility study and a market penetration strategy. Rounding off their offerings, the HRB provides a gateway into non-EU funding avenues by introducing you to relevant funding contacts and offering support throughout the application process, thereby ensuring your project has every chance to succeed and thrive.
Who can apply?
A single project or project group from which at least one project, ongoing or closed, was funded under FP7, H2020 or Horizon Europe, with identified key exploitable results, a dissemination and exploitation plan and an advanced business plan (or completion of Service 2).
Horizon Standardisation Booster
Contributing to standards is an objective of many R&I projects, but navigating the ins and outs of working with standardisation groups, technical committees and focus groups can be confusing. This is where the Horizon Standardisation Booster comes in, as it is all about simplifying the dialogue between Horizon 2020 and Horizon Europe R&I projects and the key players in the standardisation landscape, including Standards Development Organisations. The aim? To enhance the European influence on international standardisation and bolster European competitiveness. In a nutshell, HSbooster.eu offers consultancy services that guide and support you and your consortia of R&I projects, ensuring the team adopts the right strategic approach to the standardisation process. It's about transforming beneficiaries from spectators into active contributors in the development of standards in their respective domains.
Who can apply?
EU-funded projects that have a clear link to the standardisation call* or applicants representing a project task with standardisation potential.
At accelopment, we recently applied for the Standardisation Booster within our Horizon Europe-funded ROADVIEW project. We look forward to learning more about the requirements and opportunities associated with standardising the technologies our project partners will develop.
EU Innovation Radar & Dealflow.eu
The Innovation Radar is a thriving online database consisting of high-potential innovations in EU-funded R&I projects. It is publicly available to citizens, public officials, professionals, investors and businesspeople. Currently containing more than 10.000 innovations from EU-funding recipients, it is becoming an essential platform for accessing cutting-edge developments. Its mission is twofold: enhancing public access to these advancements and fostering a dynamic ecosystem of incubators, entrepreneurs and investors who can fast-track these EU-funded innovations to the market. For projects, the main benefit of appearing on the Innovation Radar is clear: visibility. It is an ideal platform for amplifying the outreach of your high-potential project results and scouting for further collaboration and funding opportunities.
Who can apply?
Innovations emerging from CIP, FP7 or H2020*.
Powered by the Innovation Radar, Dealflow.eu is the first European portal that connects EU-funded innovations with a network of investors and corporations. It offers a variety of services tailored to guiding startups on the path of market readiness and attracting investment. The initiative was launched to help promising innovations with huge scale-up potential secure the funding needed for their future commercialisation. If the Dealflow team recognises your high-potential innovation, they offer to support you in all facets of the fundraising journey, from the creation of a pitch deck to formalising the investment offer.
Early-stage investor communities
Lastly, we have two early-stage investor communities: European Business Angels Network (EBAN) and Business Angels Europe (BAE). Although these nonprofit networks are not funded by the EC, they could provide significant value and benefits for you and your team. EBAN encompasses over 100 member organisations in more than 50 countries and focusses on connecting the early-stage ecosystem by offering one-to-one mentoring programmes, promoting scaleups and raising awareness by organising pitching competitions and annual events. Moreover, EBAN participates in several EU projects, offering 'investment readiness training' on topics such as pitching and presentation skills, types of early-stage investment, fundraising strategies and more.
Complementing EBAN, BAE aims to connect all stakeholders in an angel-investing ecosystem, advocate for a supportive fiscal and regulatory framework and promote awareness of the angel market among individuals and small businesses. Although EBAN and BAE have distinct areas of focus, both serve as platforms for startups and scaleups to connect with potential investors, industry leaders and other startups with entrepreneurial expertise in their fields, opening the door to valuable partnerships, collaborations and growth opportunities.
Elevate your impact
In EU-funded projects, innovation and exploitation can be daunting, but they do not have to be. We have been applying our extensive expertise in managing publicly funded R&I projects and using accelINNO, our tailored innovation management tool, since the early stages of the first Horizon Europe projects. Part of our comprehensive approach is recognising the potential of these EC support services. Our deeply experienced team is ready to help you identify which of these services would be most beneficial to your consortium, ensuring that it meets the eligibility requirements, supporting the application process, organising them and maintaining a robust liaison with the EC.
We believe every project holds unique potential, and our mission is to help you unlock yours. If you want to dive deeper into how these services can elevate your project, do not hesitate to reach out to our innovation management and exploitation experts, Robin Vanneste and Michael Hönger. They regularly share insights into and expertise on exploitation through accelopment's blog posts. Your project's success might be just a conversation away. Get in touch!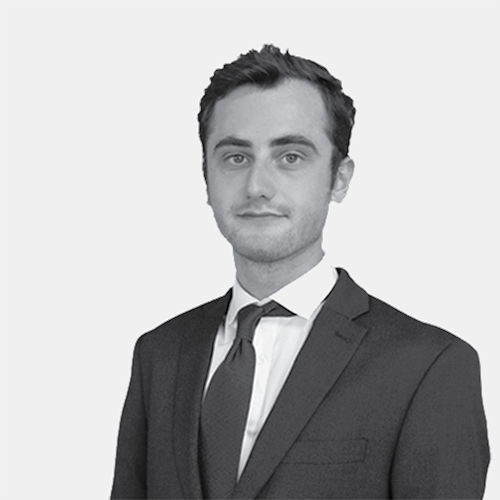 Robin Vanneste
Business & Finance Associate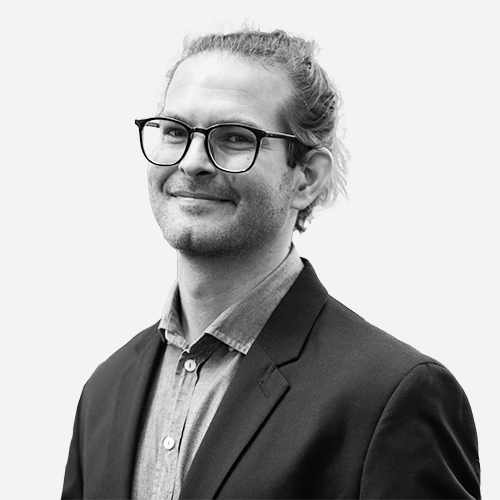 Michael Hönger
Project & Innovation Management Associate
* For H2020 projects, only innovations from the following areas:
Digital, FET, Space, Marie Skłodowska Curie, Energy, SME Instrument, EIC pilot, Flagships (Graphene), Raw Materials and Bio Economy.
Blog series 3/3:
Innovation Management