Picking up the evaluation of your project website through GA4
17th August 2023 at 4:30 pm
Making your EU-funded project visible is crucial to reach out to relevant stakeholders and build new collaborations. A dedicated project website, with its own domain and design, is a well-established requirement for the European Commission. Besides being obligatory, a well-structured and up-to-date website is a key communication channel to raise awareness of the project's progress which also entails continuous evaluation. The success of designing, developing, and maintaining a website requires reliable monitoring that will allow you to make improvements according to the users' interactions. In this blog post, we will take you through what are the key metrics to monitor, by explaining what is new in the latest iteration of Google's website analytics tool, the now-called GA4.
As Twitter changes its rules on an almost daily basis, Threads remains unavailable in the EU, and Facebook continues to be a platform to communicate with friends and foes, a website is exactly what a research project needs. At accelopment, we strive to make any project's website the focal point of online communication and dissemination. The performance of a website's success should not only focus on monitoring numbers but also take into consideration the interlinkages and interdependencies of the project activities. Hence, periodic reviews are essential from the launch until the end of the project, to adjust the parameters and reflect on new ways to optimise the impact.
Google Analytics (GA4) vs Universal Analytics (UA)
Google Analytics is the most widely used tool to analyse websites. Its new tool, GA4, provides a more advanced, sophisticated approach to tracking user behaviour and has some significant differences compared to the previously used Universal Analytics (UA). With GA4, you can obtain a complete picture of your user's journey and know how they interact with your central online channel. Before going through what are the key metrics to monitor on your project website, let's take a shot at what is new in GA4 and how it differs from its predecessor:

New event tracking: An event-based tracking system allows us to track specific actions taken by users on your website. Be it the click on an embedded video, the opening of an uploaded PDF, or the sending of a comment, everything is registered as an instantly recognisable event.
Cross-device tracking: If a visitor finds a project's website on their way to work on the mobile, and later opens it on their workstation, should they be tracked as two people? Of course not, and that is what cross-device tracking hopes to avoid.
Machine learning: GA4 uses machine learning algorithms to automatically identify patterns and insights in your data, making it easier to gain outlook without having to sift through data manually.
More insights: More in-depth insights into users' behaviour throughout their entire journey, providing valuable insights into user acquisition, engagement, and conversion.
Data privacy: With GA4, administrators can opt to disable the collection of granular location and device data on a per-region basis. GA4 also drops any IP addresses that it collects from EU users before logging that data via EU domains and servers.
In short, this comprehensive tracking tool enables you to understand the online users better by tracking their interactions within the project across multiple touchpoints, providing a more nuanced view of their behaviour and preferences.
What are the key online statistics to monitor?
Now that we have covered the main features of GA4, let's explore what are the key metrics to monitor your website's performance which will enable you to make data-driven decisions:
Acquisition metrics: These let us know how many visitors found the website and where they came from. For example, we can analyse the differences between new and recurring visitors in any given timeframe. Knowing where visitors come from lets you make decisions on where to invest time and energy.
Page interactions: The number of individual pages a visitor opened as well as the average pages viewed per user. You are also able to see the number of interactions each visitor triggered on any specific page.
Search terms: The top terms used to find the website through Google's search engine.
Demographic details: The countries with the most visitors.
Other insights: The channel groups tracked could vary depending on the project, so it is adapted specifically according to the aim of the specific campaigns during the project lifetime.
What about user privacy?
We are well aware that the cookie bar is one of the most disliked features of any website. But it does serve a purpose for those not wanting their activities on the internet tracked. While GA4 anonymizes your IP, it allows you to take things one step further by blocking the tracking script from even being loaded.
Integrating the data to assess the impact
In accelopment, we are constantly working to be aware of what we need to track for each periodic report of our project websites. By integrating the GA4 data with offline feedback and information about other channels and activities in our custom-made accelTOOLS, we can monitor our website's performance and dedicated campaigns in-depth. This enables us to compile the mentioned metrics on online analytic reports to evaluate the impact of the website as a whole and lead the online communication actions of the project to the next level.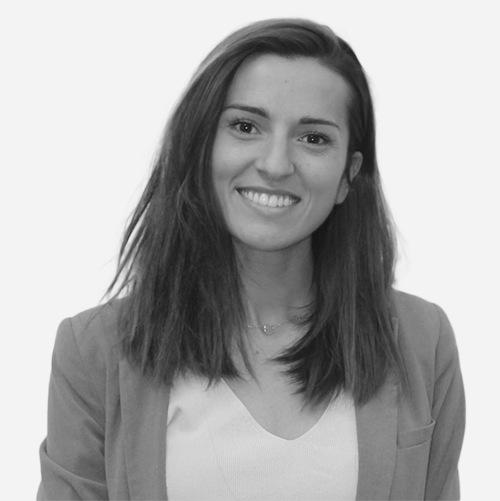 Miriam Frances
Project Manager Communications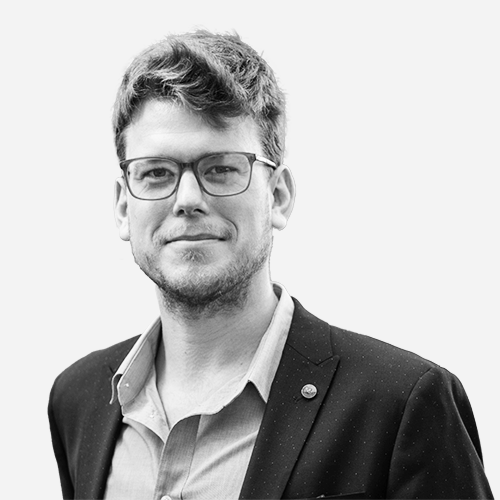 Liam Colman
ICT Support