Strategic Grant Planning – How we supported a multinational corporation
16th September 2019 at 2:16 pm
Cochlear Ltd., the largest global manufacturer of hearing implants which has also been named one of the world's most innovative companies by Forbes in the past, has been a part of many research projects. They have many academic collaborators from current and past projects, experience in EU funding schemes, including the AAL programme, European Training Networks (ETNs) and the FET Open instrument. Despite this, they have limited staff resources to be committed to the preparation of proposals and specific technological interests. To counter this they worked with Marco Cavallaro and Dr Jeanette Müller of accelopment to help them identify funding opportunities for their innovation plans a specific R&D project in the pipeline in 2018.
Before meeting up, Marco, one of accelopment's experienced Research & Innovation Managers, preselected several funding schemes that would potentially fit Cochlear's innovative ideas, as part of the Strategic Grant Planning. At a following in-house workshop at Cochlear's headquarters in Mechelen in August 2018 their technology experts and engineers form different units presented their specific project ideas in detail and discussed the initially proposed funding opportunities with Marco and Jeanette.
Among these funding opportunities, we can find the European Industrial Doctorate, which consortia can be composed of two partners and where applicants can freely choose the topic of the proposed project.
Cochlear followed Marco and Jeanette's suggestion and submitted a proposal with accelopment's help. One year after the in-house workshop, in August 2019, Marco and Jeanette went back to Mechelen for the kick-off meeting of the newly funded MOSAICS EID!
Questions and answers with Dr Filiep J Vanpoucke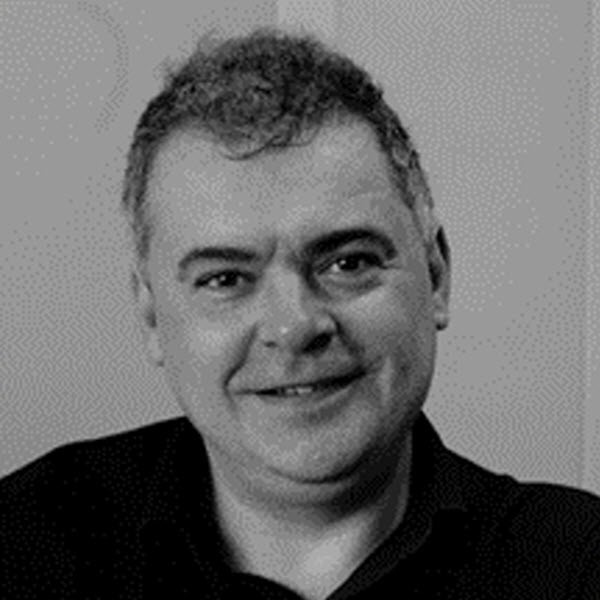 Dr Filiep J Vanpoucke is the Head of Algorithms and Application in the Advanced Innovation department at Cochlear Benelux NV. He is the coordinator of the project MOSAICS in which accelopment is also participating as a partner. He was notably the project coordinator of SHiEC (2014-2017; AAL Programme): Supporting Hearing in Elderly Citizens.
Which EU programmes did you find most appealing at first?
We have supervised few PhD students within the frame of European Training Networks and we were interested in training more students in a strategically important area: the understanding of poor performance by adults with cochlear implants.
Had you heard about the European Industrial Doctorate at the time?
We were aware but had no good knowledge on the program specifics and how it differentiates from ETNs.
What made you select the European Industrial Doctorate as the first choice, notably instead of the more popular European Training Network?
EIDs have smaller consortia and fewer people working on the project than ETNs. Therefore they are easier to manage and work is more targeted and focussed on the problem at hand with fewer management tasks. Additionally, EIDs have a higher success rate for funding.
The cross-functional working environment that is created for each of the ESRs (50% at an industry partner and 50% at academic partner) is a real plus for the beneficiaries and the potential ESRs.
Did you have any doubts at any point during the application process that the EID was the right choice for your project idea?
We never had any doubts about proposing for an EID. The main challenge was to select the right amount of beneficiaries given the structure of the funding and consequently the number of ESRs we wanted to involve in this project.
What would you advise companies when looking for programmes to support their innovation projects?
Align the project goals with your business strategy
Start in time, the submission process is rather intense
Spend enough time considering which partners and beneficiaries you'd like to involve in your project
About Strategic Grant Planning
To identify EU funding possibilities and to support you in your quest for funding, we are eager to help you with Strategic Grant Planning (SGP). Based on your field of activity and key words, we will create a list of relevant funding opportunities at the European level, covering proposal submissions for the next two years. This list will include some call details such as deadlines, success rates, proposal page numbers, funding estimation, usual consortium size, etc. We will then organise a meeting to identify the most suitable opportunities and set up time plans to ensure an efficient use of resources during the application process.
About the MOSAICS EID
MOSAICS is a European Industrial Doctorate (EID) project funded from the European Union's Horizon 2020 research and innovation programme under the Marie Skłodowska-Curie Actions. MOSAICS brings together the largest global manufacturer of hearing implants and Europe's leading academic groups in hearing-related research. Through the joint expertise of academic research and clinical R&D, MOSAICS aims to train four Early Stage Researchers (ESRs) to be part of the next generation of hearing experts for a growing industry.