H2020 proposal writing in times of the COVID-19 pandemic
19th March 2020 at 4:35 pm
Please check most recent posts for accurate information on deadlines. The information is changing fast.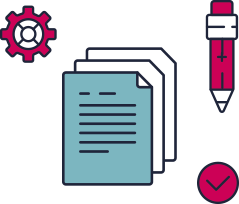 As Europe and the rest of the world try to cope with the COVID-19 pandemic, many research groups are also in the middle of preparing their Horizon 2020 (H2020) proposal submission for the March and April deadlines. The EC has been communicating proactively and is well aware of the challenges currently faced by researchers because most laboratories and institutes are closed and most are working from home.
Extensions on H2020 deadlines
The Innovation, Research, Culture, Education and Youth Commissioner Mariya Gabriel announced on Twitter on Tuesday that Horizon2020 calls with deadlines until 15 April 2020 will be extended. However, the Innovative Medicine Initiative (IMI) and European Innovation Council (EIC) pilot calls are not affected in this measure. The updated deadlines have already been published or will soon be published on the call topic specific pages on the Funding and Tender Portal. To facilitate things for you, we have prepared a simple overview of the upcoming calls and their updated deadlines. We will update you on any changes as the situation develops.
Extended H2020 March and April Deadlines
Health deadlines have been extended, check out our latest post.
In this difficult time, it is, however, important not to lose momentum. We therefore recommend that all groups preparing proposals for the concerned calls to keep on working as if the original deadline still applies – this way you will surely be able to submit an even higher quality proposal.