Safeguarding the planet through research and innovation projects
22nd April 2021 at 11:41 am
Earth Day, taking place on 22 April each year, aims to diversify, educate, and activate the environmental movement worldwide. With a broad and global approach on pressing issues such as climate, conservation and pollution, the Earth Day organisation is pushing for innovative solutions. Earth Day makes one thing clear: change comes from the unified power of individuals, partners, governments, and organisations. Each might only be a small piece in the puzzle, but together impactful actions for our planet can be taken.
Funding for Green Deal projects
In December 2019, the European Commission launched the European Green Deal, its strategic plan for Europe to become climate neutral by 2050. Addressing many of the UN's Sustainable Development Goals, the Green Deal includes concrete actions to be taken in the sectors of energy, construction, mobility and across industries, aiming to protect the environment while improving the EU's economy and the well-being of its people. A first call for research and innovation projects to be funded under the Green Deal was opened in September 2020, devoting 1 billion euro to projects addressing the climate crisis or protecting ecosystems and biodiversity. While this was a specific Green Deal call, all EU funded projects are requested to contribute to the European Green Deal, emphasizing the need to all work together to protect our environment. The projects in which we, at accelopment, are involved in, that bring forward technologies and innovations for a more sustainable future impress us time and again. Today, the spotlight is on them.
EU funded projects: puzzle pieces in the environmental movement
In the energy sector, CHEOPS developed low cost, highly efficient solar cells, contributing to decarbonising the energy system. Already back in 2011, ADEL developed a new steam electrolyser concept for hydrogen production, optimising the electrolyser lifetime. ADEL was part of the Fuel Cells and Hydrogen Joint Undertaking, as is SOSLeM. Both SOSLeM and HEAT-INSYDE provide energy storage solutions that help bridge the transition to renewable energy, by storing excess energy for when it is needed. While SOSLeM considerably reduced the costs of fuel cells and made the production more environmental friendly, HEAT-INSYDE is developing a new heat battery for residential heating and electric systems, offering a compact and affordable heat storage solution to meet Europe's transition to renewable energy. Also in the energy area, H-DisNet reduced primary energy usage by using waste heat to increase the efficiency of heat transport and storage. Another major environmental issue is the deforestation of tropical woods. TEEWood addresses this through a new technology that enhances European wood to fulfil or even exceed the material requirements so far only found in endangered tropical wood. RETWood provides concrete applications of the TEEWood material, building musical instruments out of the enhanced wood. Increasing the energy-efficiency of trains, Mat4Rail made trains lighter all while making train travels more attractive. And EXIMIOUS, bringing together researchers from the fields of environmental studies and health, aims to develop new methods to assess the influence environmental factors have on immune-mediated diseases, allowing a targeted approach to preventive policies. As part of the European Human Exposome Network, together with other 8 projects focusing on the exposome, it raises awareness for the importance that a healthy planet has for a healthy population.
Step by step towards a green future
Each project brings us a step closer to safeguarding the planet and is itself linked to a wide network of related projects, together increasing the impact even further. We are grateful to be part of so many consortia that are building new technologies and bringing forward concrete innovations for a healthier planet and a more sustainable future.
At accelopment, we make it a priority to support Green Deal projects. As a sparring partner during Proposal Writing, we help you outline the environmental benefits of your project idea and how its results can be of greater impact. Our Project Management services free up your capacities to focus on the science, while our Communication experts can help boost the outreach of your project, maximising your impact for a sustainable future. For questions or quotes, we are looking forward to learning about your project or idea.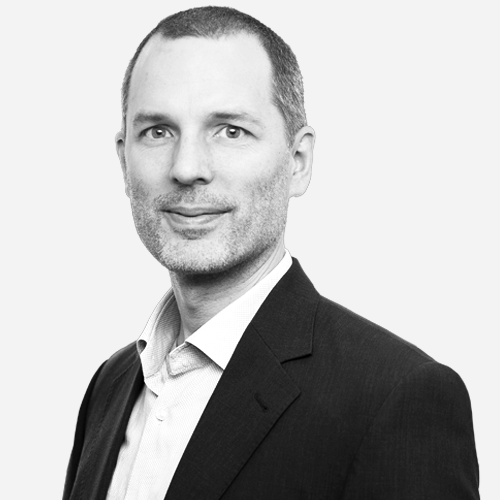 Dr. Johannes Ripperger
Research & Innovation Manager
Denise Diggelmann
Marketing & Communications Associate