Horizon Europe for all? An overview of participation rules for different instruments
22nd June 2023 at 11:54 am
Who can participate in the EU`s largest framework programme for research and innovation? Horizon Europe is open to all legal entities. This means that e.g. researchers, businesses, institutions, universities, associations, organisations established in an EU Member State or a country associated with Horizon Europe can participate and receive funding from the programme. Even individuals can. However, the devil is in the details. The eligibility for funding depends on the organisation type and, most importantly, on the location or domicile of the applicant.
The UK and Switzerland as the common cases
Much has been written about the participation of organisations located in the UK and in Switzerland. Both are non-associated countries even though the UK status might change in the near future. If the delay to the UK's association continues, the UK government has confirmed successful Horizon Europe applicants will receive funding. This is being delivered by UK Research and Innovation (UKRI). In the case of Switzerland, the State Secretariat for Education, Research and Innovation (SERI) finances the costs of Swiss participants. We have explored this topic in one of our previous blogs in depth. This is the general rule but there are exceptions.
The Horizon instrument makes the difference
Imagine, you are working in a small and medium-sized enterprise (SME) in Switzerland and wish to apply for the EIC Accelerator. Can your company apply for this attractive, yet highly competitive grant targeted at SMEs? The answer is "no". However, the Swiss government set up an almost identical funding programme available, the Swiss Accelerator, targeting Swiss SMEs. UK-based SMEs, on the other hand, are not eligible to receive loans or equity from the "EIC fund", but can apply for the "grant only" formula.
Another example is the Doctoral Networks (DNs), a popular funding scheme under the Marie Skłodowska-Curie Actions (MSCA) within the first pillar of Horizon Europe where academic institutions and companies can apply as a consortium to offer research training to doctoral candidates. Here, UK and Swiss organisations are entitled to participate as so-called associated partners, not signing the EU contract (EC Grant Agreement), and get their PhD students funded through their respective national funding agencies.
Participation in the highly prestigious European Research Council (ERC) is also restricted. No matter whether you are planning to apply for an ERC Starting Grant, ERC Consolidator Grant or ERC Advanced Grant, be aware that only EU member states and associated countries are eligible for funding.
In principle, Associated Countries, i.e., countries that have an association agreement with the European Commission for full participation in Horizon Europe, are eligible for EU funding in the same way as EU Member States. In addition, more than a hundred low- to middle-income countries, part of a third category referring to "low- to middle-income countries", are automatically eligible for EU funding in collaborative projects, but not for mono-beneficiary projects such as in the ERC and EIC programmes.
Our Horizon Europe international eligibility map allows you to navigate the complex landscape of Horizon Europe and check your or your organization`s eligibility in different instruments. Use fullscreen mode to have a better view on the countries.
For applicants from "eligible countries", it is critical to check the participation criteria for the specific instrument and/or call (topic). For all consortium-oriented programmes, there is a minimum number of participants from EU member states and associated countries. For example, for most call topics within the six clusters (Cluster 1: Health; Cluster 2: Culture, Creativity & Inclusive Society; Cluster 3: Civil Security for Society; Cluster 4: Digital, Industry & Space; Cluster 5: Climate, Energy & Mobility; Cluster 6: Food, Bioeconomy, Natural Resources, Agriculture & Environment) under pillar 2 of Horizon Europe, a minimum of three are required to submit an eligible proposal.
The involvement of accelopment as a partner in Horizon Europe
The large number of funding opportunities and diverse requirements to meet for each call topic can at times be overwhelming. Our expert on Strategic Grant Planning, Marco Cavallaro, is here to support you in your decision. Once you have identified a suitable call for your project idea, we offer professional Proposal Writing support based on your needs or become your partner for Project Management and Dissemination. With our long-standing experience from many successful Horizon 2020 projects and involvement in more than a dozen Horizon Europe projects like ThermoBreast, CONcISE and PEPPERONI, we are a true sparring partner for competitive research and innovation projects. Contact us to discuss how we can possibly support you.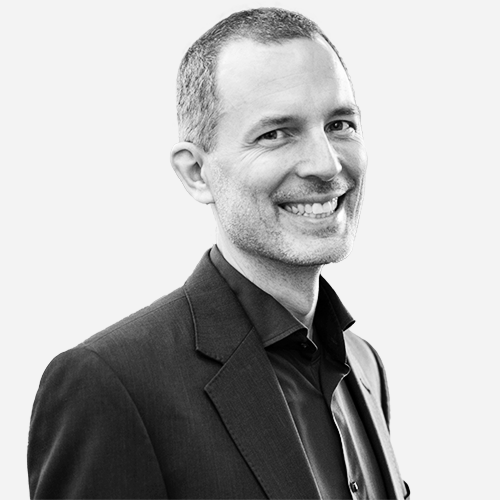 Dr. Johannes Ripperger
Research & Innovation Manager
Marco Cavallaro
Research & Innovation Project Manager