Submitting a competitive Eurostars application – the must-haves for a positive evaluation
3rd August 2023 at 3:37 pm
The new call for proposals to be funded under the EUREKA Eurostars funding scheme opened recently and you can apply for a non-refundable grant for your R&D project until 14 September 2023. As a first step, you need to register your project application on the Eurostars website. When starting to prepare your proposal, there are many things to consider – ranging from the country-specific funding rules to the evaluation criteria and process.
Checking the eligibility of your organisation and project partner(s)
First, you need to ensure that your organisation is eligible for funding. You can do so by checking out the country-specific information on the Eurostars website. You will see quickly that different organisation types – small and medium-sized enterprises (SMEs), larger companies (industry), universities and legal entities – can participate under different terms and conditions.
SMEs, for example, can be financed in all "Eurostars countries" but at a different rate, i.e. in Portugal, SMEs can receive up to 60% of their project-related costs funded while SMEs located in Switzerland can only request max. 50% of their expenses. Moreover, universities can participate in projects but are not always funded; for example, German universities can receive up to 100% of their costs funded whereas UK universities receive no funding at all. In addition, there is a funding limit applied in most countries. This means that one or more project partners from the same country can request a grant up to a certain amount, such as 500,000 euro for Swiss participant(s). Hence, it is critical that you find your ideal international project partner(s) for your undertaking. Importantly, the minimum requirement is for the project leader to be an innovative SME and one additional partner from another country.
Some additional, non-financial factors determine your and your partners` eligibility. These include the maturity of your technology or solution (Technology Readiness Level) and your freedom to operate (Intellectual Property rights). To be sure that your consortium fulfils all formal requirements, you can use the Eurostars eChecker. Based on our many years of Eurostars proposal writing experience at accelopment, we have developed the eChecker tool to save you time and make an informed decision on your partner choice and other factors.
Meeting the evaluation criteria
To make your proposal competitive, to convince the three independent evaluators and for your proposal to be ranked as highly as possible to increase the chances of your project application getting funded, it is crucial that you are aware of the evaluation criteria and the scoring systems used to assess and rank Eurostars applications. Applications are assessed against three evaluation criteria and sub-criteria, all of which have equal weighting.
| | | |
| --- | --- | --- |
| Quality and efficiency of the implementation (Q) | Impact (I) | Excellence (E) |
| Quality of the consortium | Market size | Degree of innovation |
| Added value through cooperation | Market access and risk | New applied knowledge |
| Realistic and clearly defined project management and planning | Competitive advantage | Level of technical challenge |
| Reasonable cost structure | Clear and realistic commercialisation plans | Technical achievability and risk |
| | Economic, environmental and societal impact | |
See "How Eurostars assesses and ranks Eurostars applications", p. 4
For a detailed description of what the remote external experts look for in your application, we recommend that you check out the document "How Eurostars assesses and ranks Eurostars applications" and read the guidelines for the external experts. Both are available for download on the Eurostars website.
Based on our experience with many successful Eurostars applications, we would say that your project idea needs to be innovative, your proposed solution developed in the project (technology, methodology, service, etc.) must have a high market potential with a realistic chance of (near-future) commercialisation and you and your project partner(s) need to be ideally suited to achieve the project goals. It goes without saying that the planned project costs must be realistic, there is no competing solution or that yours has a competitive advantage and that the project and its innovation(s) need(s) to be beneficial to Europe and possibly also beyond.
Going through the evaluation process
If your application fulfils the formal requirements some of which were explained above, it is then assessed in a well-structured evaluation process that takes 13 weeks from the submission deadline at the European level and 3 more weeks to receive an official letter confirming whether your project has been earmarked for funding by your national funding body. Then, the national funding agencies of your organisation's and your partner's country of residence will take some more weeks and sometimes months to issue the grant contract. And this is how the process works:

The Eureka Association executives check legal and financial viability to ensure your consortium is eligible for funding.
The Eureka Association appoints three external experts with relevant technical and market expertise to review your proposal. These can be researchers, company representatives or employees of public institutions. For your information, "you can request that specific organisations or individuals are excluded from evaluating your application by stating who should not be involved in the dedicated field in your application form. You cannot request that experts from an entire country are excluded" (please see Eurostars guidelines).
The external experts assess the applications based on the quality of the consortium, the project management and costs; the impact of the project; and the excellence, i.e. whether the project is innovative yet achievable.
The Eureka Association then generates a list with applications ordered according to their total score in descending order. Only top-rated applications will progress to the so-called Independent Evaluation Panel composed of representatives from the different Eurostars countries. Please note that "before the launch of each Eurostars call for projects, a limit to the number of top-rated applications that will pass through to the panel is established. It means that projects accepted on one occasion may not be accepted with the same score on a second occasion if the total scores of a sufficient number of competing projects increase" (please see Eurostars guidelines). Your application will be rejected if it is not among the top-rated ones (a limited number is set for each submission deadline).
The Independent Evaluation Panel then selects projects for funding based on the ranking list defined by the panel. Please note that while, for example, you and one of your project partners might receive funding from your national funding agency there might not be sufficient budget in your other partners' country available and they might be required to leave the consortium or become self-funded. Hence, it is worth checking whether your partners are located in countries with high chances of being funded if ranked highly on the panel's list before submitting your application.
You can find more details on the ranking and the ethics appraisal process on the Eurostars website.
Benefitting from our Eurostars experience
We have been involved in several successful Eurostars applications in the past, such as the awarded OPTO-BRAIN, MAXCOAT, NoCaTS, sus@pension, MiniLib, RETWood, FP-Catheter, and most recently AirToxMonitor. Our many years of Proposal Writing allow us to support you throughout your application process, facilitate communication with your project partners and manage your application in the Eurostars online platform. Check your eligibility with the Eurostars eChecker or get in touch to discuss your project idea!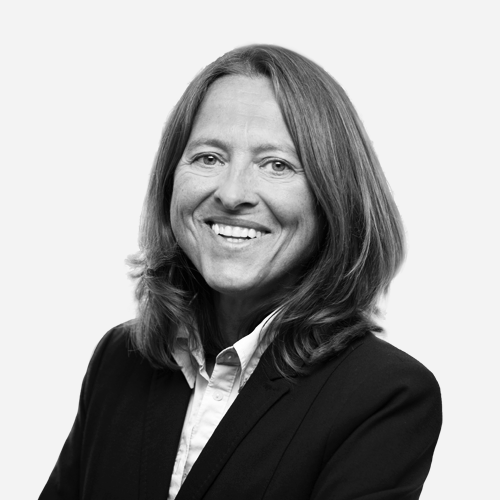 Dr. Jeanette Müller
CEO & founder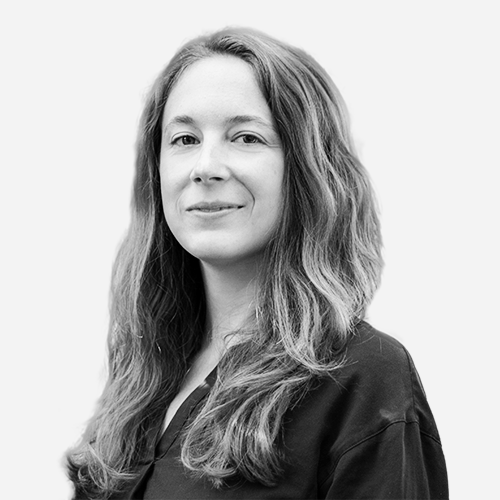 Jacqueline Strehler
Research & Innovation Project Manager