From group photos to Zoom screenshots: Communication goes digital
27th April 2022 at 4:16 pm
The last two and half years have shaken up working cultures around the world, and also heavily affected the way EU-funded projects communicate. It started just a few weeks into the year 2020, when reports on a SARS-like virus spreading through the capitol of the Hubei Province, Wuhan, started appearing in headlines. Little did we know how impactful the following years would be for individuals, families, companies, research institutions, and even whole countries. In our field, COVID-19 had a major impact on how European research projects were, and to some extend still are, run.
As project managers, we at accelopment were caught in the middle of everything, being forced to move all in-person meetings and exchanges to the virtual environment, whilst we were also sat in separate locations. As so many other companies and institutes had to, we adapted, we learnt, and grew as individuals and as a team.
Preparation (and luck) was the key to a smooth transition to the home office
Luckily for us, we had moved away from using bulky desktop computers in the office, and a separate notebook for travel, to just using powerful notebooks with docking stations throughout the office. None of us could have foreseen how essential this step was, but when considering that the spread of the virus brought with it a global chip shortage, our timing was perfect. Together with the ability to work from any place with internet, this made our transition from the office to the home office as seamless as possible.
That does not mean that we were able to continue as we always had. For example, just about every wall in our Zurich office is equipped with a whiteboard and these are used for brainstorming, resource planning, proposal tracking, and much more. We have even become accustomed to using them to stimulate workshops and for idea collection during in-person consortium meetings. While typing might not be as fulfilling as jotting something down for many, we discovered that Miro, an online whiteboard platform, could serve the same function. It was through the internal use of such tools that we also started introducing partners to them, many of which are still in use to this day.
Just as many other companies, we also hopped on to the Zoom-bandwagon, though luckily, we had been using this application for use in virtual conferences and trainings beforehand. This not only helped us because we were accustomed with the software, but also helped us instruct partners on how to use it.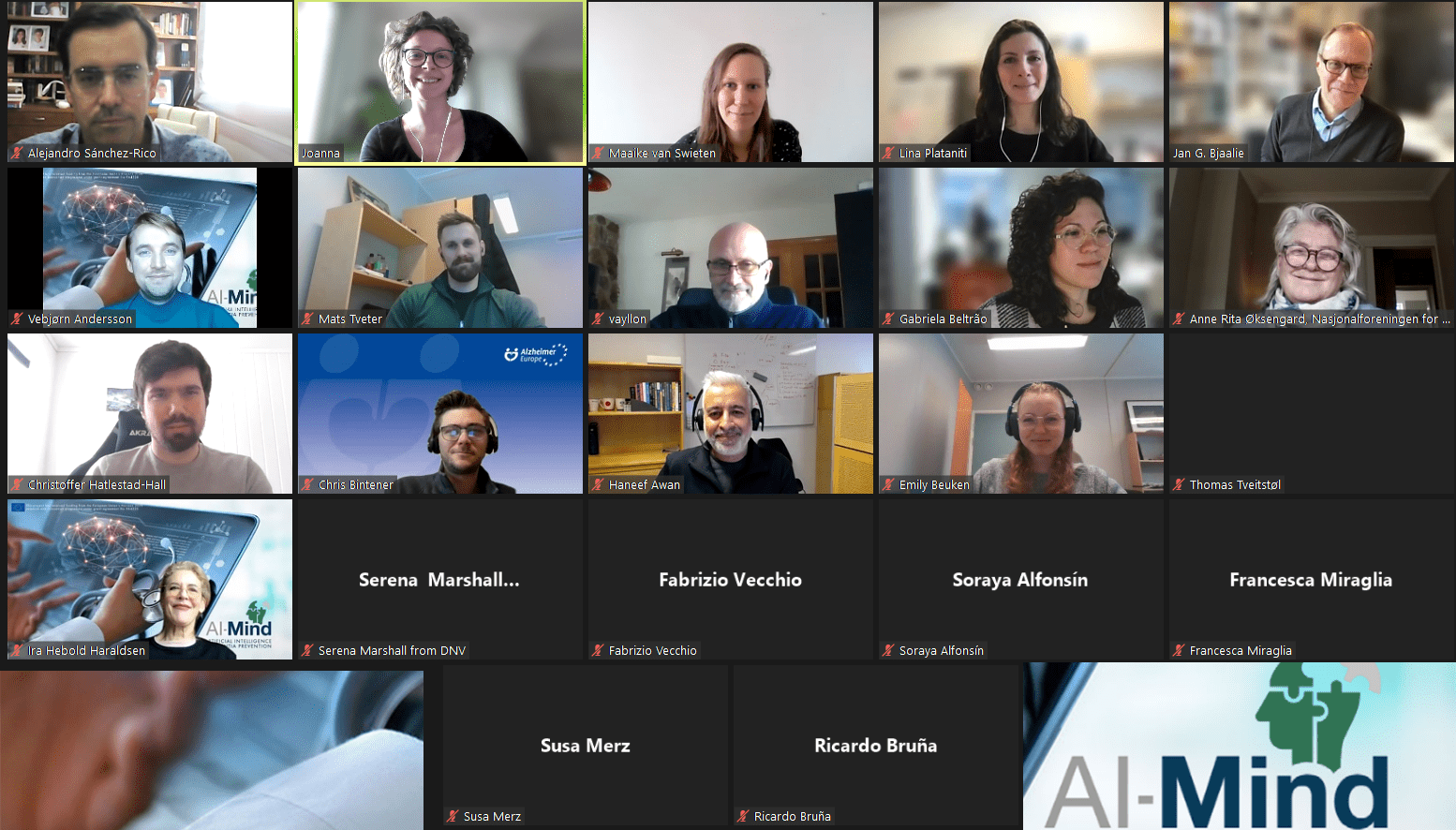 Online is the new in person
In combination with the spread of online meetings, the change in how we worked and lived also meant that our communication and dissemination of European research projects changed drastically. No longer was it possible to publish group photos taken at a kick-off meeting, but quickly these were replaced with screenshots from online meetings with all relevant people involved.
Events that would have otherwise been hosted in an auditorium had to be moved online. One such example is the Meet HEAT-INSYDE – Heat Storage Q&A: Experts from the HEAT-INSYDE consortium briefly presented the heat storage solution they were developing and engaged in an open Q&A with the audience on how heat storage works. This event was hosted on Teams and later uploaded to YouTube for anyone to view.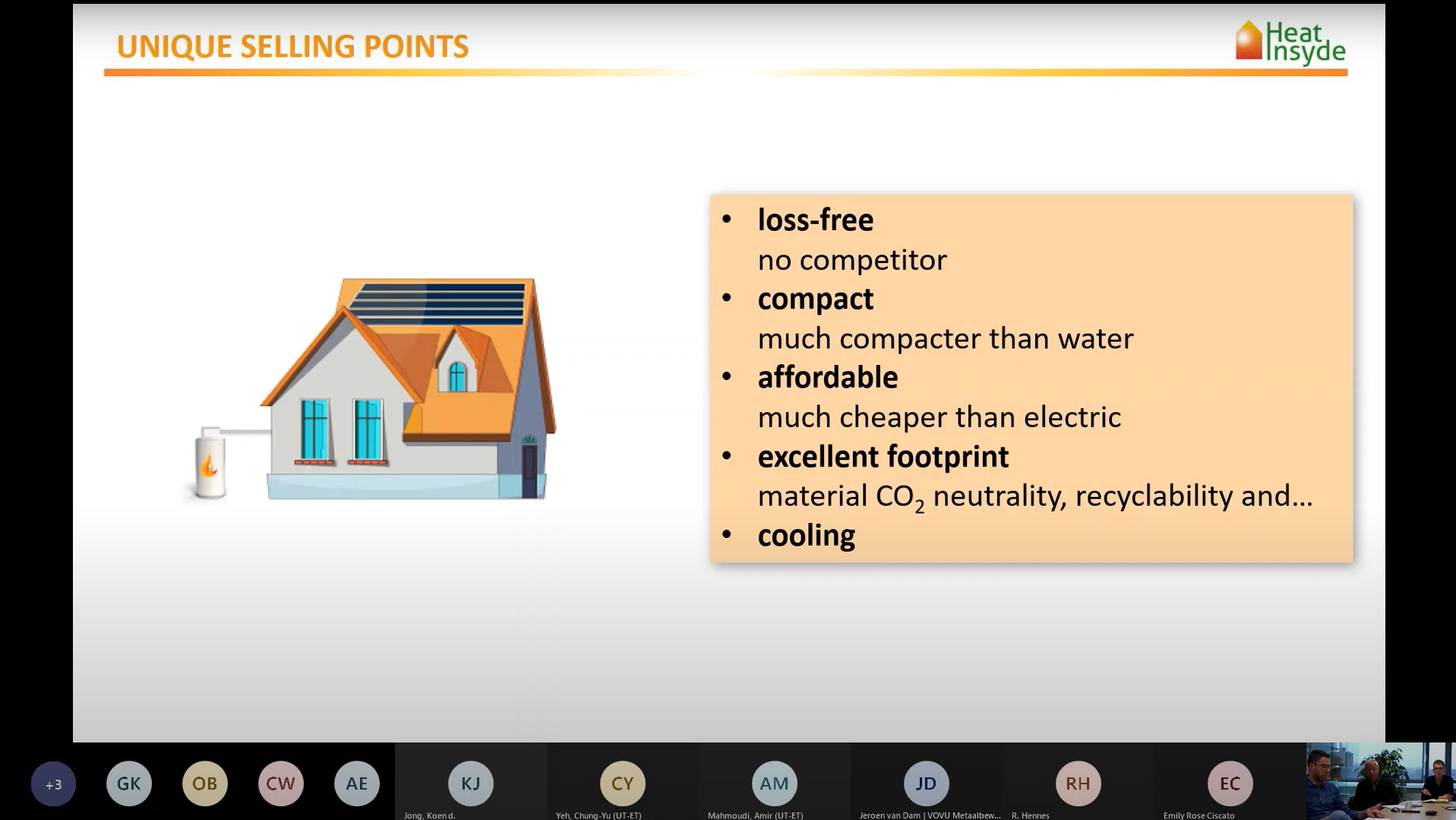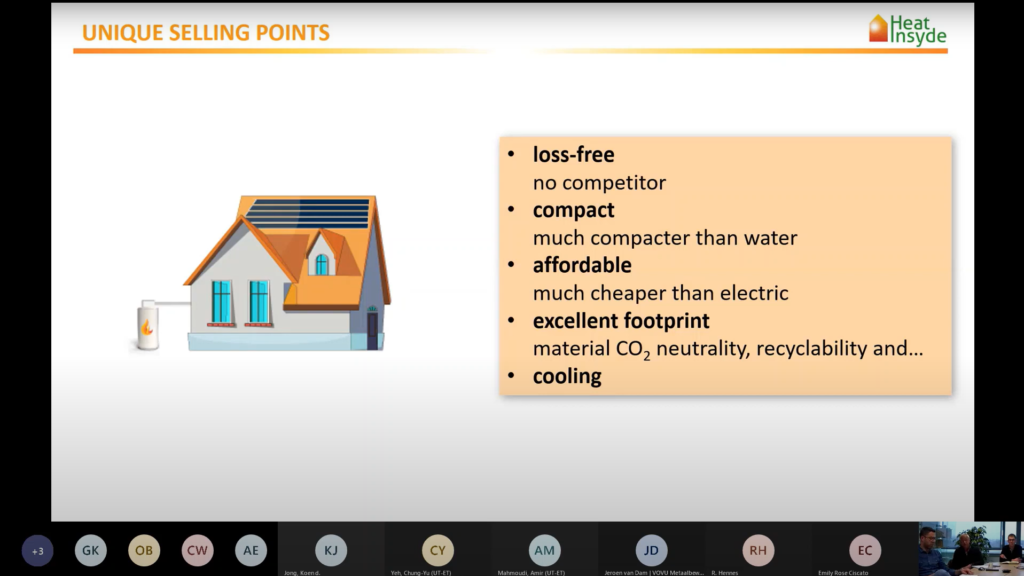 For the AI-Mind we opted to create an animated explainer video, which previously might have been recorded at a meeting (such as this video from the CLASSY project). Another project that allowed us and the involved ESRs to be creative was InPharma. Instead of filming the ESRs give presentations for online science slams we gave them tools and tips to develop their own videos and digital animations to introduce their projects in under three minutes. The creative take on the science slams developed by the InPharma ESRs can be watched online.
Graphics and PDFs replace flyers and posters
We have long strived to make the projects we support more approachable using various flyers, poster, and infographics. This activity intensified during our period in the home office, only now everything would be shared online. For the MUSIQ project we aided in the creation of an innovation newsletter containing in-depth articles written by experts in the field. AGePOP used an infographic to help explain what the project is aiming to achieve.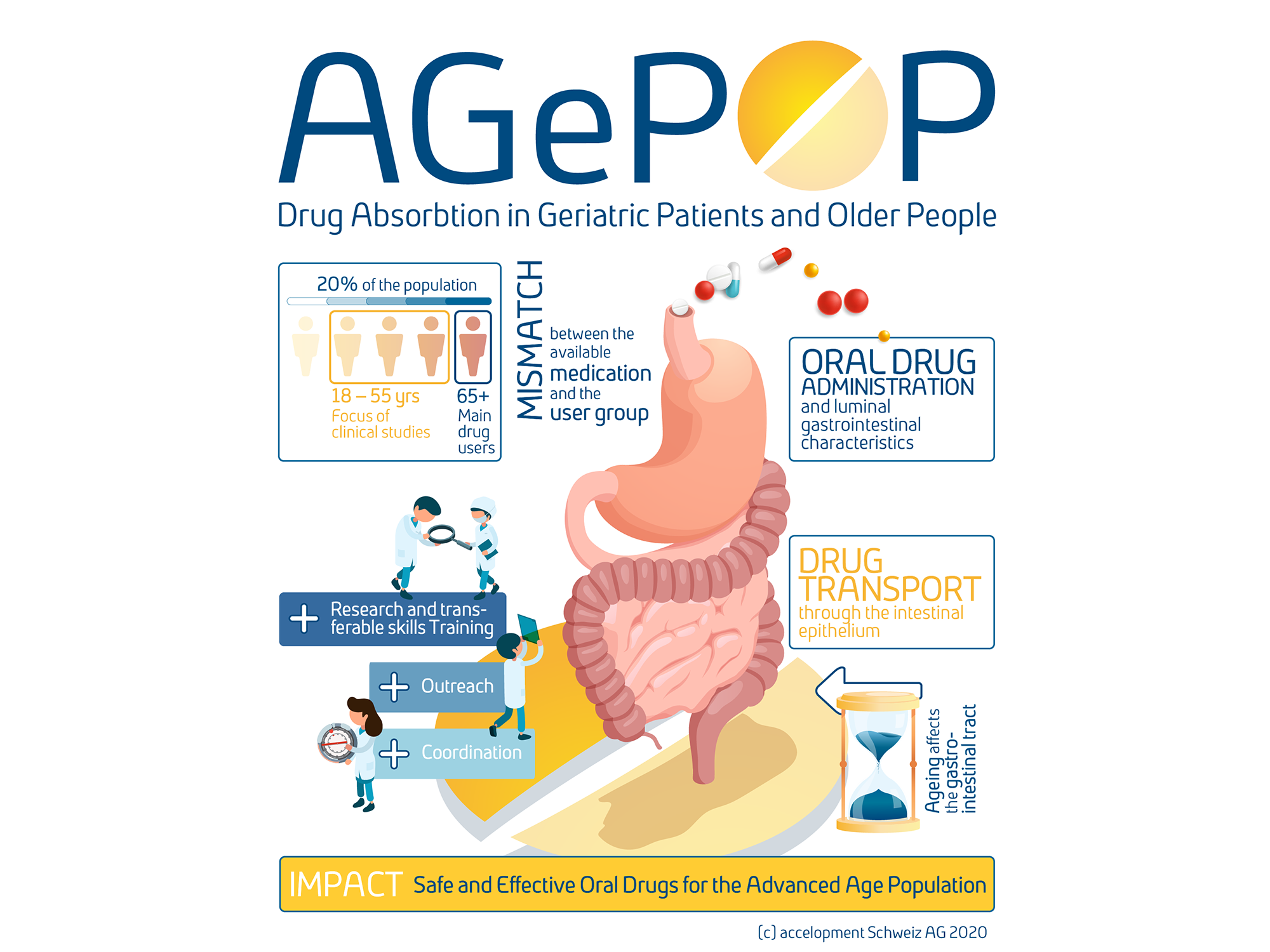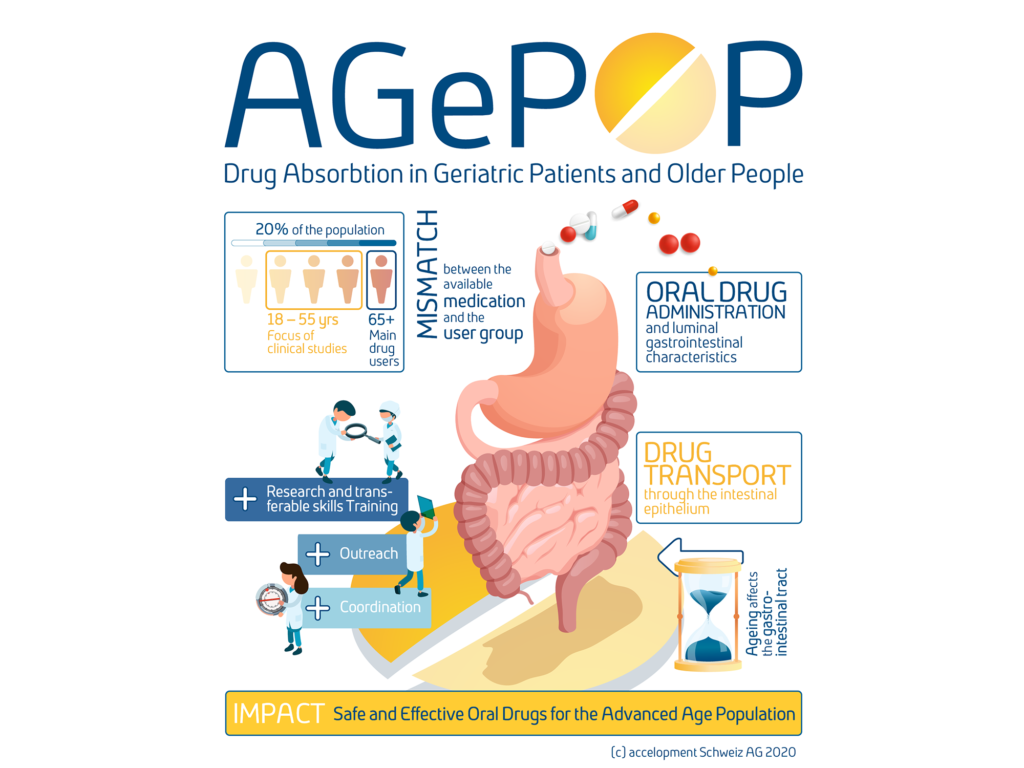 Digital events might become the norm
Events are a central part of many research projects and thus, they became another challenge that had to be tackled. The HEAT INSYDE Q&A mentioned above is one such example, but it was not the only one of its kind. VANGUARD hosted an online ethics workshop, in which regenerative medicine and ethics experts discussed ethical challenges. As part of the EXIMIOUS project, two online symposia covering topics related to environmental and occupational exposures and measurements, exposure and immunity, and gene-immune-environment interactions were organised.
As a part of the EU Green Week 2020 we, together with Swiss Wood Solutions AG, organised the Wood for the future partner event. These virtual events brought together (also virtually) representatives from the wood industry to present their latest developments in the field. The talks helped them share their vision of making wood a sustainable product.
The hybrid office is here to stay
Our goal is not just to support projects striving for a greener future, such as TEEWood and RETWood, but doing our bit too. For that reason, we have collectively decided that the hybrid office is here to stay. We do not expect everyone to be present in the office during working hours, which allows us collectively to reduce travel and leaves us with more time for friends and family at the end of the day. Our days locked indoors have made everyone more comfortable meeting online using Zoom or, as we do now, Microsoft Teams. Yet, we believe that social interaction plays a vital role in building a functional team and thus, our office doors remain open. The same goes for project meetings and events. While we now know that many meetings can be held virtually, the personal contact cannot be replaced. Still, we are hopeful of reducing our airmiles.
Would you like to learn more about digital Communication or Project Management during and after COVID-19 for your project? Contact our specialists for more information. We also offer trainings for Early Career Researchers on Science Communication (online of course) covering some of the elements mentioned above.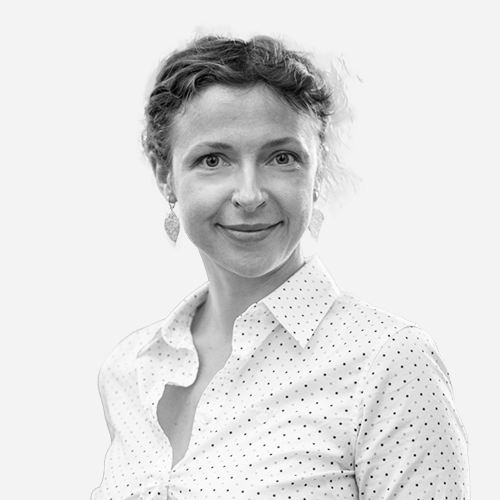 Joanna Plesniak
Project Manager Communications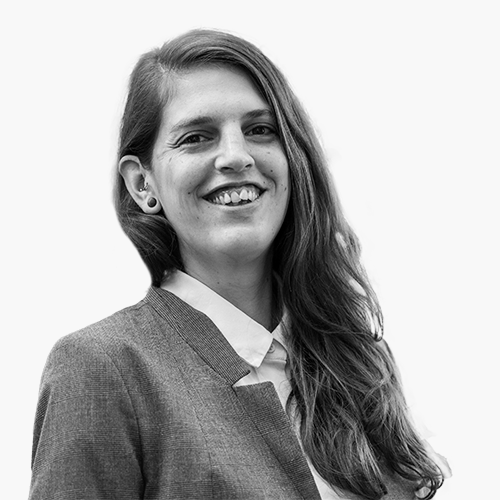 Julia Götz
Project Manager Communications