The Global Challenges of Horizon Europe and how they compare to Horizon 2020
11th June 2021 at 2:03 pm
From pillars, challenges, clusters, destinations, missions, calls, and call topics to Research and Innovation Actions, Innovation Actions, and Coordination and Support Actions – Horizon Europe, the new Framework Programme for Research and Innovation has it all. For those of you who have never participated in an EU-funded R&D project, but even for those who already have experience in Horizon 2020 (H2020) or earlier framework programmes, the terminology and structure is new and needs some elucidation.
In this blog we will focus on Horizon Europe's Pillar II and its six clusters and what has changed (or not) since Horizon 2020.
Same as Horizon 2020, Horizon Europe is again divided into three main pillars: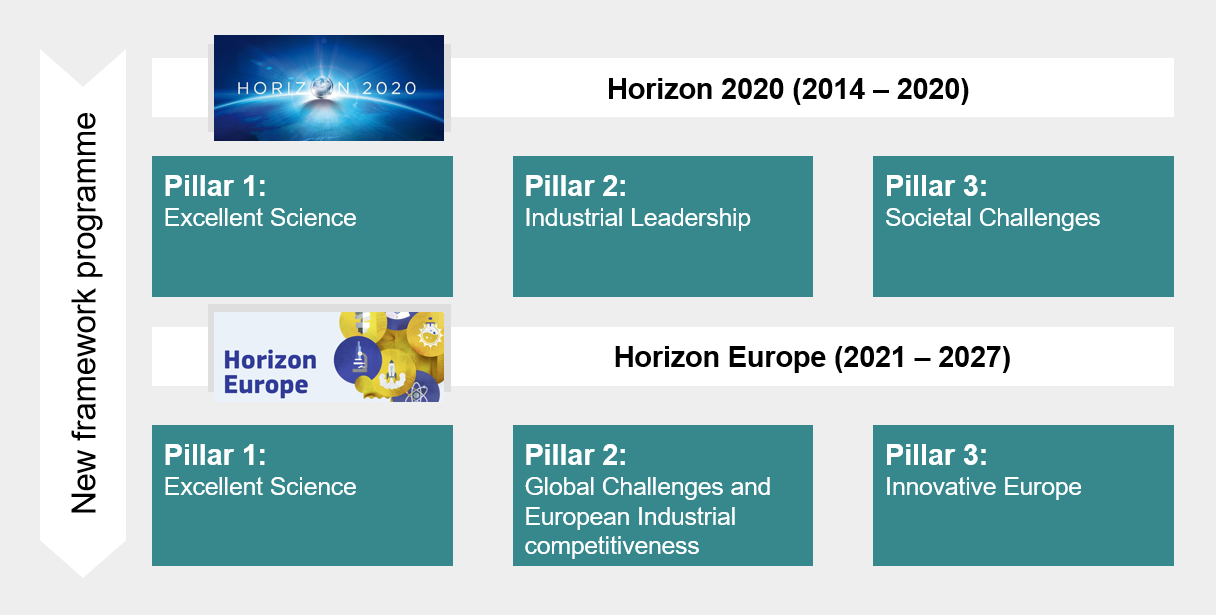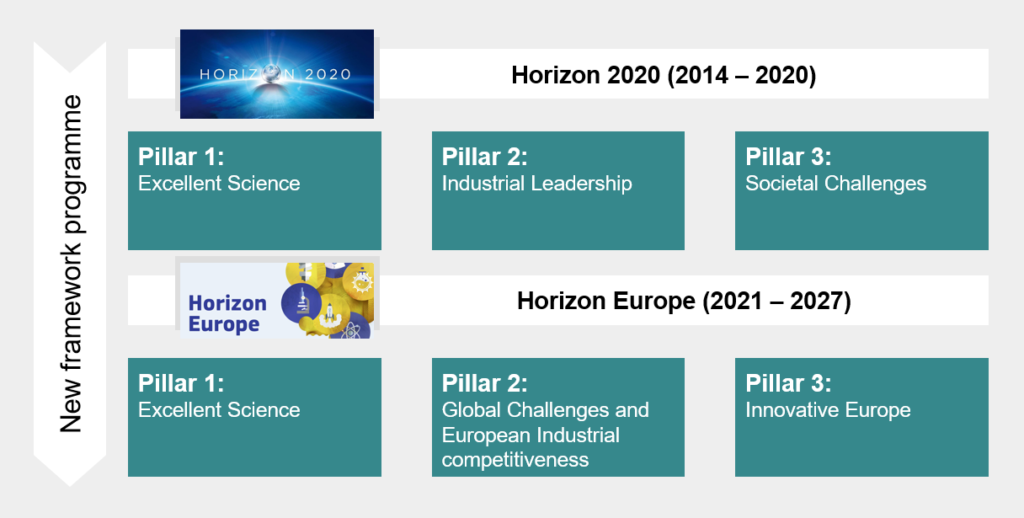 In Horizon 2020 we found 7 Societal Challenges under Pillar III. In Horizon Europe these societal challenges are now embedded within 6 Clusters under Pillar II Global Challenges and European Industrial Competitiveness. However, both the Clusters and the Societal Challenges address (research) areas that are critical to Europe's society, economic competitiveness and sustainability.
In each of these Clusters you will again get the possibility for numerous innovative projects to be funded. Examples for projects at accelopment addressing various research areas found again in these six Clusters are for example EURO SHOCK, EXIMIOUS and VANGUARD in health research, DECIDE in the food sector, or CHEOPS and HEAT-INSYDE in the Energy area.
Taking a closer look at the changes from the Societal Challenges to the Clusters, we have identified the following transition and regrouping of research areas: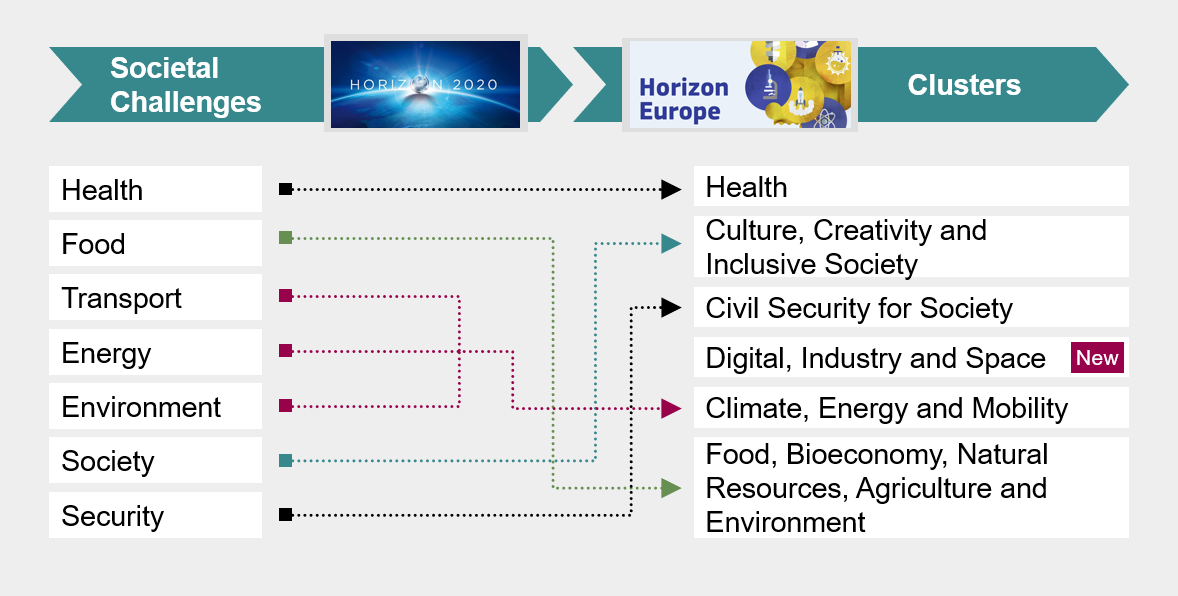 Each of the six Clusters entails further sub-categories, focus areas, or so-called Destinations. For example, in the Health Cluster, there are six different Destinations, from Destination 1 – Staying healthy in a rapidly changing society via Destination 3 – Tackling diseases and reducing disease burden to Destination 6 – Maintaining an innovative, sustainable and globally competitive health industry. Within in each Destination, there are again 5 to 20 call topics, such as for example HORIZON-HLTH-2022-STAYHLTH-01-04-two-stage: Trustworthy artificial intelligence (AI) tools to predict the risk of chronic non-communicable diseases and/or their progression in Destination 1 to which researchers, companies and other organisations can then apply.
While we find the term Destinations again in Cluster 4 Digital, Industry and Space, in other Clusters the call topics are grouped under different sub-category titles or do not fall under a sub-category at all – at least for now, though the final Work Programmes are not yet published. The first Work Programmes covering 2021 and 2022 are expected to be published later this month.
To get an insight into the call topics relevant to your research, we will publish a dedicated article for each of the 6 new Horizon Europe Clusters in the weeks to come. For Cluster 1 – Health, this is already live here.
accelopment in Horizon Europe
While Horizon Europe has just started, our experience in EU-funded Proposal Writing, Grant Preparation and Project Management, Dissemination and Exploitation goes a long way back. Over the years we at accelopment have successfully supported multiple consortia in the preparation and implementation of projects for EU framework programmes from FP5 to Horizon 2020.
For the past year, we've been extensively and effectively preparing for the transition from Horizon 2020 to Horizon Europe by joining numerous webinars, collecting best practices from our previous projects, and hiring new staff to engage in the development of new tools for writing proposals and managing projects. We are excited to fully explore the possibilities of the new funding programme and continue working with researchers and entrepreneurs all over Europe.
Health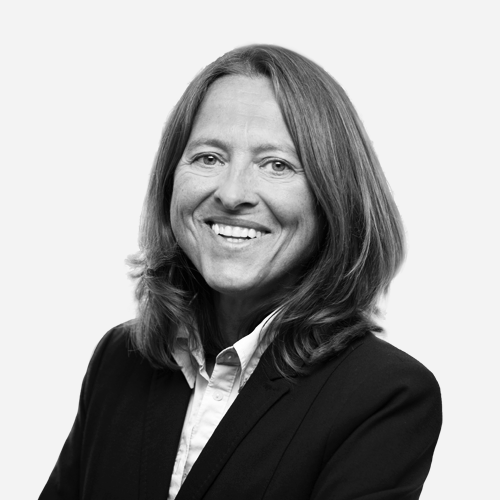 Green Deal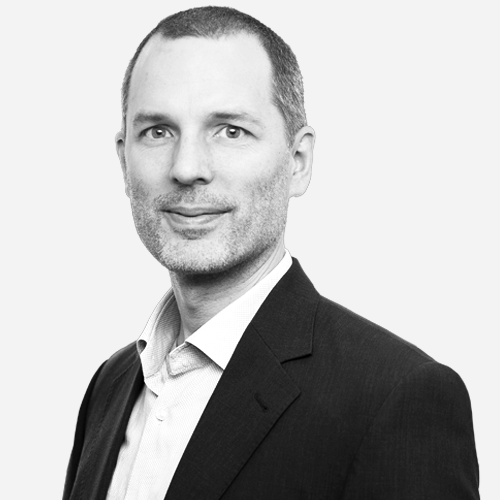 Dr. Johannes Ripperger
Research & Innovation Manager
Digitalisation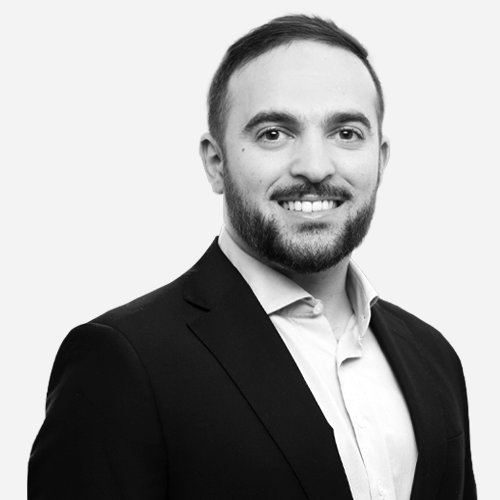 Marco Cavallaro
Research & Innovation Project Manager