Fierce competition in the last Horizon 2020 COVID-19 and Health calls
29th July 2020 at 9:06 am
June was a rather busy month for Horizon 2020 Health applicants with three submission deadlines and no less than 36 different call topics: 17 Research and Innovation Actions (RIA) , two Innovation Actions (IA), 14 Coordination and Support Actions (CSA, two Pre-commercial Procurements (PCP) and one Public Procurement of Innovative Solutions (PPI). In addition to the Horizon 2020 Health calls with initial deadlines in April 2020, the European Commission has also launched the second call for innovative and rapid solutions addressing COVID-19 with the deadline on 11 June 2020, leaving applicants less than a month to prepare competitive proposals.
We have collected the call statistics and estimated the chances of success based on the call budgets, published on the EU`s Funding & Tenders portal.
Coronavirus research: 454 applications competing for about 20 grants
Despite the relatively short notice, the European Commission has received a large number of proposals aiming to fight the COVID pandemic at different fronts. Calls on digital devices (PHE-CORONAVIRUS-2020-2B) and socio-economic impacts (PHE-CORONAVIRUS-2020-2C) have attracted close to 85% of all applications presumably because of their less specific scope compared to the other three calls. Overall, we estimate that most of these calls will have success rates lower than 10%.
As stated in the call update, we can expect the evaluation results to be communicated by the EC in August 2020.
SC1-PHE-CORONAVIRUS-2020-2. Deadline: 11 June 2020. Results expected in August 2020.
Health calls: Large number of proposals in digital health
The SC1-BHC-06-2020 call on digital diagnostics was largely oversubscribed, representing 37% of all SC1-BHC single-stage applications and potentially resulting in a 2% success rate based on the planned call budget. Other calls on digital health, including SC1-DTH-02-2020, SC1-DTH-04-2020, SC1-DTH-12-2020 and SC1-DTH-06-2020, also attracted a relatively high number of proposals and are likely to have a 4 to 10% chance of success.
Competition in the two-stage calls was less fierce because of the preselection of the best proposals in stage 1, resulting in expected success rates of between 40 and 65% for the second stage.
The procurement calls have received a small number of applications, which leads to significantly higher estimated chances of success. The specific call requirements can be considered as the main reason for the lower number of proposals submitted. European hospitals, representing an integral part of the public procurers, had also limited availability to prepare applications because of their duties related to the treatment of COVID-19 patients.
Given that the evaluation process, can take up to five months, we would expect to receive the results by November 2020 at the latest.
SC1-BHC-2018-2020. Deadline: 4 June 2020. Results expected in October-November 2020.
SC1-DTH-2018-2020. Deadline: 18 June 2020. Results expected in October-November 2020.
We will keep you updated on the final statistics once the results will be published.
Health projects and accelopment
We have been a partner for project administration in many health-related FP7 and H2020 projects. Our main tasks revolve around the coordination and management of projects and supporting the coordinator and partners with finance and reporting activities. We are currently involved in three ongoing Health projects: VANGUARD, EXIMIOUS and EURO SHOCK. More of our successful projects are listed here.
For more information about the evaluation process and inquiries, please contact Marco Cavallaro.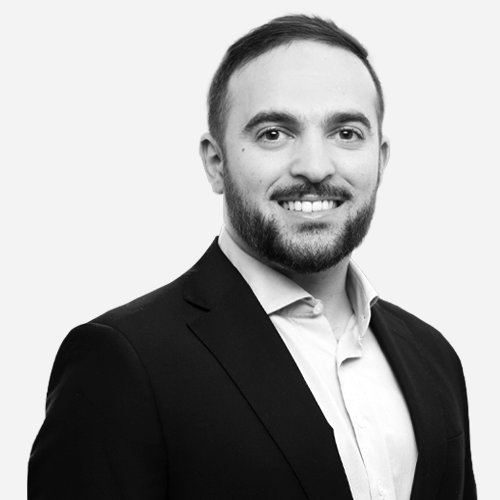 Marco Cavallaro
Research & Innovation Project Manager