Results of last H2020 Health call out – what`s next?
2nd November 2020 at 10:00 am
Applicants to the Horizon 2020 Health Societal Challenge have recently received the results of their proposal submitted in June 2020. This concerns three series of calls, namely the emergency funding action for coronavirus SARS-CoV-2 outbreak and the call sections "Better Health and Care, Economic Growth and Sustainable Health Systems (BHC)" and "Digital transformation in Health and Care (DTH)". You will find the call statistics at the bottom of the page.
Within the coronavirus call, the European Commission (EC) selected 23 projects covering notably the development of digital tools, the deployment of readily available solutions and the socio-economic impacts of the pandemic. We are pleased to be involved in one of these projects – ENVISION – which aims at validating and demonstrating an AI-driven decision-support tool in 12 Intensive Care Units across Europe. We look forward to the start of the project on 1st December 2020 and are fully committed to easing the work of intensivists and clinicians with innovative digital solutions.
In the BHC and DTH calls, successful applicants are currently starting the grant agreement preparation. We are delighted to have supported one of the proposals that will be funded in one of the most competitive calls to date on digital diagnostics (SC1-BHC-06-2020). This project is led by the Oslo University Hospital and aims to develop a digital tool that will significantly accelerate dementia risk assessments. More information will be provided on our projects page soon.
Any luck? Get our project management and dissemination support
In both of our upcoming Health projects, we will support the Coordinator and consortia in project management- and dissemination-related tasks. Services that we currently provide as project partners to on-going EU-funded Health projects, such as VANGUARD that recently featured on the Horizon magazine and EURO SHOCK.
Our expertise in project management and administration comes from many years of experience in EU Framework Programmes. We notably provide support regarding the organisation of project meetings, the tracking of deliverables, risk monitoring with efficient EU project management tools. We also support the Coordinator with the preparation of periodic reports to be submitted to the EC.
To maximise the impact of your project, we offer our services for project communication, dissemination and exploitation. This may consist of developing clear communication and dissemination plans, the organisation of events, such as exhibitions, demonstration days and cluster events, and/or the development of exploitation roadmaps for future use of project results.
We at accelopment Schweiz AG (accelCH) and accelopment Deutschland GmbH (accelDE) can help you materialise your project objectives by becoming a project partner for project management and dissemination support, in line with Art. 41.2 of the EC Grant Agreement or as an external service provider for selected non-core tasks.
No luck? Try Horizon Europe!
In Horizon Europe, the EU`s 9th Research and Innovation Framework Programme for the next seven years (2021-2027), Health will be one of the key funding areas, also due to the impact of the coronavirus pandemic and its effect on European societies.
Based on the draft Health Work Programme that has already been circulated, we are aware that an important part of the funding will be allocated to digital solutions for prediction, treatment and care for the benefit of patients.
We look forward to help you navigate through these new funding opportunities within Horizon Europe and other relevant programmes with our Strategic Grant Planning (SGP) service.
For more information about the SGP, please contact Marco Cavallaro. If you wish to discuss Health-related opportunities in Horizon Europe, please contact Dr. Jeanette Müller.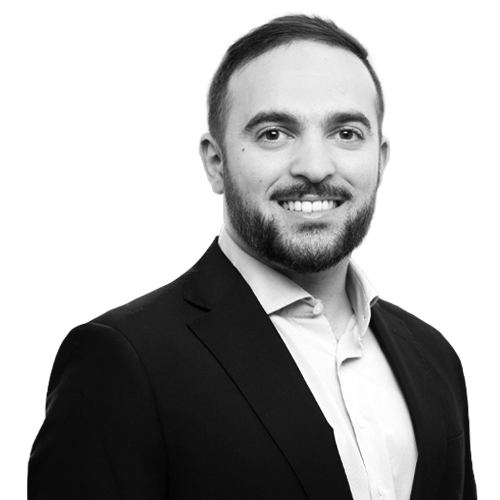 Marco Cavallaro
Research & Innovation Project Manager
---
Sources
---
Call statistics
H2020-SC1-PHE-CORONAVIRUS-2020-2
| | | | | | | |
| --- | --- | --- | --- | --- | --- | --- |
| Call ID | Call title (type) | Number proposals submitted | Call budget (million) | Budget per project (million) | Number of proposals funded | Final success rates (%) |
| PHE-CORONAVIRUS-2020-2A | Repurposing of manufacturing for vital medical supplies and equipment (IA) | 36 | 23 | 5-6 | 4 | 11.6 |
| PHE-CORONAVIRUS-2020-2B | Medical technologies, Digital tools and Artificial Intelligence analytics to improve surveillance and care at high Technology Readiness Levels (IA) | 221 | 28 | 2-5 | 13 | 5.8 |
| PHE-CORONAVIRUS-2020-2C | Behavioural, social and economic impacts of the outbreak response (RIA) | 162 | 20 | 4-10 | 4 | 2.4 |
| PHE-CORONAVIRUS-2020-2D | Pan-European COVID-19 cohorts (RIA) | 21 | 20 | 15-20 | 1 | 4.8 |
| PHE-CORONAVIRUS-2020-2E | Networking of existing EU and international cohorts of relevance to COVID-19 (CSA) | 14 | 3 | 2-3 | 1 | 8.6 |
H2020-SC1-BHC-2020
| | | | | | | |
| --- | --- | --- | --- | --- | --- | --- |
| Call ID | Call title (type) | Number proposals submitted | Call budget (million) | Budget per project (million) | Number of proposals shortlisted | Success rates (%) |
| SC1-BHC-06-2020 | Digital diagnostics – developing tools for supporting clinical decisions by integrating various diagnostic data (RIA) | 158 | 40 | 8-15 | 5 | 3.1 |
| SC1-BHC-11-2020 | Advancing the safety assessment of chemicals without the use of animal testing (RIA) | 23 | 60 | 10-20 | 3 | 13.0 |
| SC1-BHC-17-2020 | Global Alliance for Chronic Diseases (GACD) – Prevention and/or early diagnosis of cancer (RIA) | 30 | 20 | 1-3 | 6 | 20.0 |
| SC1-BHC-20A-2020 | Pre-commercial procurement (PCP) for integrated care solutions | 7 | 25 | 5-6 | 4 | 57.1 |
| SC1-BHC-33-2020 | Addressing low vaccine uptake (RIA) | 22 | 9 | 2-3 | 2 | 9.1 |
| SC1-BHC-34-2020 | New approaches for clinical management and prevention of resistant bacterial infections in high prevalence settings (RIA) | 15 | 25 | 10-15 | 2 | 13.3 |
| SC1-BHC-35-2020 | Creation of a European wide sustainable network for harmonised large-scale clinical research studies for infectious diseases (RIA) | 2 | 30 | 25-30 | 1 | 50.0 |
| SC1-BHC-36-2020 | Micro- and nano-plastics in our environment: Understanding exposures and impacts on human health (RIA) | 51 | 25 | 4-6 | 5 | 9.8 |
| SC1-DTH-12-2020 | Use of Real-World Data to advance research on the management of complex chronic conditions (RIA) | 78 | 41 | 4-6 | 7 | 8.9 |
| SC1-BHC-08-2020, stage 2 | New interventions for Non-Communicable Diseases (RIA) | 25 | 80 | 4-6 | 12 | 48.0 |
| SC1-BHC-24-2020, stage 2 | Healthcare interventions for the management of the elderly multimorbid patient (RIA) | 19 | 50 | 4-6 | 6 | 31.5 |
| SC1-BHC-29-2020, stage 2 | Innovative actions for improving urban health and wellbeing – addressing environment, climate and socioeconomic factors (RIA) | 19 | 35 | 4-5 | 6 | 31.6 |
| SC1-DTH-13-2020, stage 2 | Implementation research for scaling up and transfer of innovative solutions involving digital tools for people-centred care (RIA) | 10 | 20 | 3-4 | 6 | 57.1 |