SGP – how to plan your EU grant applications strategically
8th September 2022 at 3:37 pm
While the European Commission is finalising the Horizon Europe Work Programmes for the six Clusters and some other Horizon Europe (HORIZON) instruments, we have assessed how the EUR 95.5 million budget of the world`s largest research and innovation programme is broken down:
EUR 25 billion for its "Excellent Science" pillar, including 16 for the prestigious European Research Council grants, 6.6 for the mobility-based Marie Skłodowska-Curie Actions, and 2.4 for the creation and development of research infrastructures of European interest
EUR 53.5 billion to address global challenges and enhance industrial competitiveness in the areas of health; culture and society; security; digital, industry and space; climate, energy and mobility; and food, bioeconomy, agriculture and environment
EUR 13.6 billion for the "Innovative Europe" pillar, most of which is allocated to the three European Innovation Council funding schemes
EUR 3.4 billion for widening participation and strengthening the European Research Area
For the next coming two years, a huge budget will be committed to diverse research areas and thousands of call topics. As a result, the transition from Horizon 2020 to HORIZON has made the EU research and innovation landscape more complex. Additionally, a total of 49 thematic European Partnerships are expected to publish calls with specific themes, rules and evaluation processes and will add to the complexity. Some, such as the Circular Bio-based Europe, the Clean Hydrogen and the Zero-emission Road Transport partnerships, are already operational. Moreover, funding opportunities in the EU are not limited to Horizon Europe. ERA-NETs, EUREKA, and other specific European Commission programmes such as the Digital Europe Programme (digital transformation of Europe), EU4Health (for the building of stronger, more resilient and accessible health systems), LIFE (environment and climate actions), Erasmus+ (schemes for education, training, youth and sport) and many others might offer a better opportunity and a higher chance of success for your research or project idea than HORIZON.
With so many funding schemes, many researchers and innovators face the dilemma of having to choose between different funding opportunities, spending their time and resources on either writing a proposal for a suitable call or on finding the right funding opportunities with the highest chance of success. After all, there are potentially hundreds of documents to read to find the most appropriate call topic(s) and weigh up the pros and cons of each funding opportunity. Moreover, there are often calls with deadlines around the same date, which is problematic for research groups and companies as resources (time and support) are limited. In such cases, the question is then which call to choose.
That is why we launched Strategic Grant Planning (SGP). With this service, our experts at accelopment with many years of EU funding experience will help you navigate through relevant funding programmes, identifying forthcoming opportunities and developing a strategic and operational action plan for your project ideas.
Our SGP will provide you with the key facts on the most promising funding schemes tailor-made to your research ideas and resources available as well as a timeline covering upcoming submission deadlines. The process works as follows:
Step 1 – Tell us your project ideas
Once you share your research and innovation plans with us, we set up a list of relevant EU funding opportunities in HORIZON and beyond for the upcoming years.
Step 2 – We discuss the various opportunities and set priorities
We organise a workshop, either in-person or online, to present and discuss our findings. Based on your preferences, call deadlines and foreseen efforts and chances of success, you select the best suited opportunities.
Step 3 – We set up a strategic plan together
We deliver a grant application schedule for the next two years, allowing you to effectively plan your resources and efforts for proposal writing and, in the case of collaborative projects, consortium building. For each call selected, we provide key information, including call-specific rules and examples of successful projects.
Besides freeing up time otherwise spent researching funding opportunities, the SGP will also help you increase your efficiency when it comes to proposal writing as you will gain a deeper insight into your research and how it fits the European Commission's research and innovation agenda.
Some successful SGP examples
Our strategies have proven to be successful with the start and implementation of EU-funded projects that originated from SGP sessions:
EBRAINS (2021-2022): Thanks to one of our SGP sessions, Prof Ira Haraldsen from the Oslo University Hospital and Coordinator of AI-Mind, learned about the Human Brain Project EBRAINS vouchers for which she applied in autumn 2020 – with success. Now, AI-Mind partners have access to the EBRAINS state-of-the-art digital research infrastructure which will enable them to develop a better algorithm model for effectively screening and predicting the risk of dementia in people affected by mild cognitive impairment.
MOSAICS (2019-2023): Cochlear Benelux NV, a large multinational specialising in hearing devices, was looking for funding opportunities to fund their research activities in the field of hearing implants. During an in-house workshop at Cochlear's headquarters in August 2018, we suggested a European Industrial Doctorate (EID). Today, Cochlear Benelux NV is coordinating the MOSAICS EID funded under Horizon 2020's Marie Skłodowska-Curie Actions, in which future leaders in hearing research and innovation are trained in collaboration with the Radboud University Medical Centre.
STACCATO (2019-2022): In September 2017, Dr Colin Clarke, Principal Investigator at the Dublin-based National Institute for Bioprocessing Research and Training (NIBRT), intended to submit a European Training Network proposal. Four non-academic and two academic partners made up the consortium. The proposed project's ambition was to develop new manufacturing methods for biopharmaceuticals. Given the strong involvement of industrial partners and the industry-focused project idea, we suggested to Dr Clarke to go for a European Industrial Doctorate. This proved to be a wise decision, as his proposal STACCATO was successful and 11 Early-Stage Researchers are currently benefiting from its innovative training and research programme.
Get in touch and stay updated
Interested in our Strategic Grant Planning? Get in touch with our experts. We have a broad knowledge of funding opportunities and a wealth of experience having provided funding advice to 50+ research groups and companies throughout Europe. In the coming months, we will publish a blog series about the 2023-2024 calls in Horizon Europe and beyond. Make sure to subscribe to our blog for more information about the complex yet rich and diverse EU funding landscape.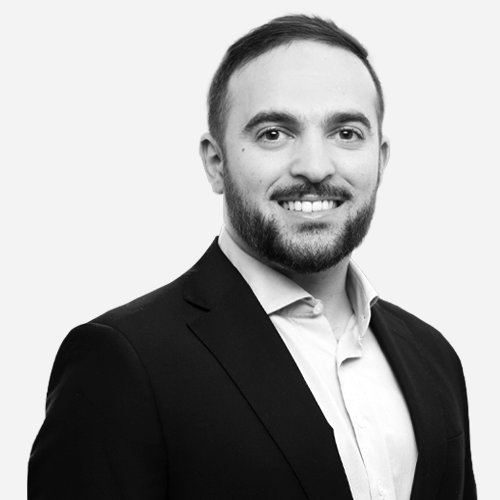 Marco Cavallaro
All disciplines
Research & Innovation Project Manager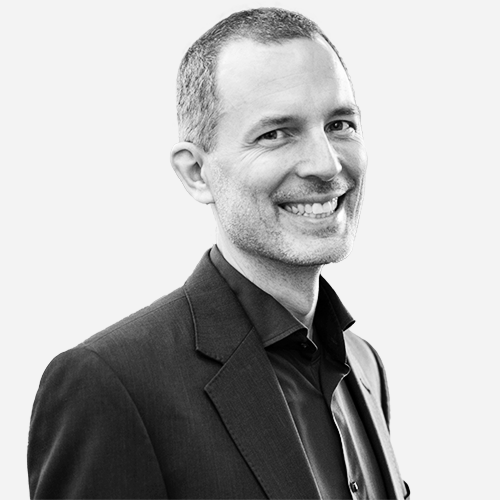 Dr. Johannes Ripperger
Energy
Research & Innovation Manager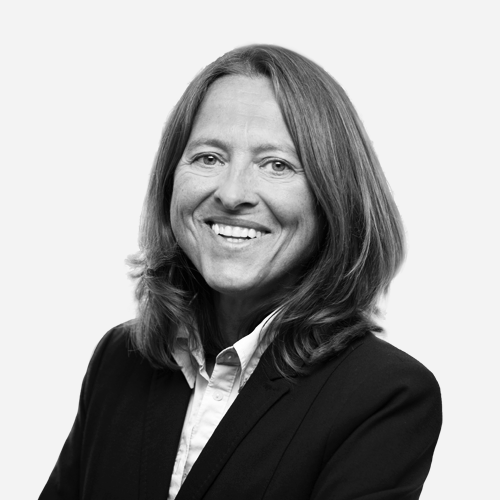 Dr. Jeanette Müller
Health
CEO