Dissemination in Horizon Europe projects: publications, conferences and more
23rd June 2022 at 12:37 pm
Dissemination is all about spreading research results as widely as possible to maximise the impact of your project. Disclosing results publicly aims to transfer knowledge and thereby to contribute to future research and progress in your field and beyond. Scientific publications and conferences are great opportunities to do so, but there is more to it.
Dissemination under Horizon Europe
In a project funded under Horizon Europe, participants are required to plan and carry out their dissemination activities carefully and extensively. The visibility of EU funding is a mandatory requirement in all dissemination activities. In the Grant Agreement under Article 17 it is clearly stated that EU support must be acknowledged in any activity related to the funded project by displaying the European flag, as well as the funding statement. Check the EU's guidelines on the use of the EU emblem in the context of EU programmes 2021-2027 for specific requirements and download the emblem from the download centre for high-quality visuals.
The three forms of dissemination expected in any project funded under Horizon Europe include a project website, presentations at scientific conferences, and peer-reviewed publications. A project website offers a valuable platform to raise awareness for your project, post news articles on events and achievements alike, list your publications and even interact with various stakeholders and potential users. Accessibility is an essential aspect when creating web content, as the European Union already pointed out in their Web Accessibility Directive in 2016 and as we summarised in a recent blog post on how to make your website more accessible.
Internal and external dissemination
Dissemination starts already within the consortium, by sharing your research results with project partners. You can do so in meetings, through a shared platform or through internal newsletters. Transparency and sharing results among project partners are highly important to achieve your common project goals and to create commitment towards the project itself. A visual project identity in form of a logo, colour scheme or templates will help the consortium to create dissemination material that gives the project recognition value for external audiences.
Knowing your aim and targeted audiences is crucial for successful dissemination activities. Consider their level of knowledge when presenting your results and choose the channel and format of your activity accordingly. The scientific community will most probably be interested in other aspects of your research than policymakers, industries or civil society.
To disseminate your results or data generated within your project, many online and offline communication tools are available. Apart from a dedicated website, set up further platforms, such as ResearchGate, LinkedIn or Twitter for your project and consider also existing websites and social media channels of project partners and your network to widen your reach. Moreover, make use of the channels and services offered by the European Commission, such as Open Research Europe (read more here) or the Horizon Results Platform (HRP).
In Horizon Europe's Dissemination and Exploitation Strategy and the Programme Guide, you can read more about the support services offered by the European Commission, tools to increase your visibility, and other opportunities to maximise your impact.
To illustrate your results and make them even more attractive, use visuals and audio-visuals in form of icons, images, photos, charts and diagrams, short clips, and videos. Keep in mind their accessibility, for example by adding alt text for visuals you intend to share online or closed captions in videos. Infographics can be a simple way to display your project and results in a concise manner and make them easy to grasp also for a non-expert audience. They can be viewed online and you can use them in various print materials, such as flyers, brochures or leaflets that can be distributed at conferences. Organise workshops or seminars to get in touch with your audiences directly. A broad variety of tools are available as well to hold online webinars to facilitate participation.
When (not) to disseminate
The timing of your dissemination activities plays a crucial role and – as far as possible – you should already address this early on in your dissemination plan and strategy. Fabien Medvecky and Joan Leach (2019) describe the qualitative timing for activities in Science Communication as Kairos – from Ancient Greek, meaning a propitious moment for decision or action. They point out that timing "and the utility a given time entails" increases the impact on stakeholders and their empowerment. Therefore, you should be aware of these opportune moments to maximise the outreach and success of your dissemination activities. For example, publishing research results on the importance of sunscreen is probably more effective in July than it is in November – at least for a European audience. You can even use specific celebratory days, such as the International Day of Women and Girls in Science to plan a related event or use the momentum of a renowned conference to issue a report or publication to further promote your results.
Paving the way for commercial and non-commercial exploitation, your dissemination activities are highly important to the future uptake of your results in science and industry. However, make sure that you protect your results accordingly whenever necessary. Once they are out there, there is no going back. There is a variety of forms of IP protection to choose from, such as patents, trademarks or copyright. Hence, it can be advisable to postpone the dissemination of results for the sake of protecting them first adequately and effectively.
Benefit from our experience at accelopment
Having been involved in many successful projects funded under Horizon 2020, including the recent AGePOP, and AI-Mind, and several already under Horizon Europe, such as COVend, ROADVIEW, CORENET, we know that a successful proposal should have a clearly specified set of actions and a thoroughly outlined strategy for communication, dissemination and exploitation. If you are interested in our support for your upcoming proposal, we would be excited to support you with the practical implementation of communication, dissemination, and exploitation measures We provide hands-on support to your consortium during the application process and professional assistance and services during the lifetime of your project. For any enquiries feel free to contact us.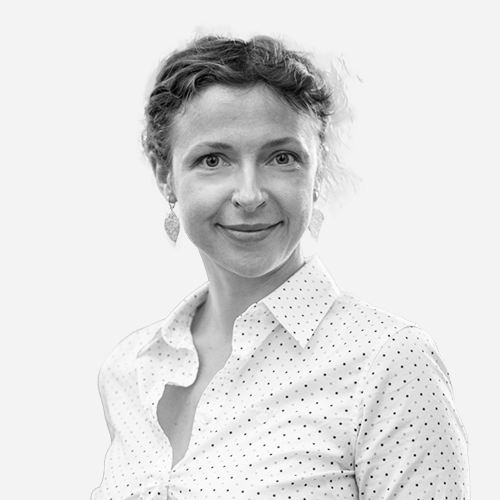 Joanna Plesniak
Project Manager Communications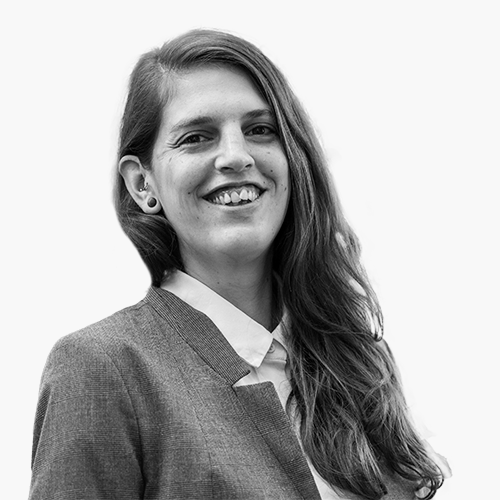 Julia Götz
Project Manager Communications