Enhance your MSCA-ITN training with our online transferable skills courses for ESRs
8th September 2020 at 9:43 am
After the approval of the last H2020 ITNs in May and the recent completion of grant preparations for several successful ETNs, we are glad to announce the launch of our online workshop offers, designed specifically for Early Stage Researchers (ESRs) in Innovative Training Networks (ITNs).
Transferable skills are a must in successful ITNs, their acquisition represents one of the seven Principles for Innovative Doctoral Training, and they help ensure that ESRs can enter the job market as competitive applicants. Our six training modules on research project management, science communication, data management, gender equality, funding opportunities and grant writing are designed to timely fit the needs of ESRs, contributing to the development of their transferable skills at different stages throughout their ESR project. Each planned as 2 x 2hr sessions with group exercises and individual homework assignments to be completed over two weeks, you can pick and choose from any of the training modules developed by our experienced and engaging trainers.

If you are on the search for interactive online courses to equip your ESRs with transferable skills through hands-on learning, we will be happy to hear from you and prepare a customised offer for your ITN network. Our team at accelopment has a wealth of knowledge, experience and tips to share with your ESRs, thanks to our long-standing experience as a Partner Organisation for transferable skills training as well as for project management and dissemination support in dozens of ITNs. These include the recently funded European Training Networks (ETNs) AGePOP, CAPSTONE, CONSENSE, InPharma and NATURE-ETN as well as the completed ClickGene, EXCILIGHT, ImmerSAFE, PEARRL, the ongoing Train2Target, LightDyNAmics, NanoCarb, MUSIQ, EuroNeuroTrophin, and the current European Industrial Doctorates (EIDs) STACCATO, MORE and MOSAICS.
Our training offers
Content
ESR skills covered
Research project management
– Planning: objectives, work breakdown, timing
– Time management vs. priority management
– Risk management
– Monitoring progress
– Documentation and reporting
– Communication
✓ Project management
✓ Risk management
✓ Time management
✓ Project communication
Science communication
– Know your audience
– Key messages, tools and channels
– Language and jargon
– EC communication guidelines
– Strategies for online communication
– Presentation skills
– Ethics in science communication
– Evaluating communication
✓ Science communication
✓ Open science policies
✓ Multimedia and visual skills
✓ Presentation skills
Data management
– EC Open Research Data Pilot
– Data management plan and tools
– Open access data and publications
– IPRs and exploitation
– EC dissemination and exploitation guidelines
✓ Data management
✓ Open science policies
✓ IPRs and exploitation
✓ Dissemination of results
Gender equality
– Gender equality in research
– Implicit bias
– Assertiveness
– Gender roles and work-life balance
– Strategies for gender-sensitive communication
– Gender-sensitive research
✓ Gender equality research
✓Assertiveness
✓ Gender-sensitive communication
✓ Gender-sensitive research
Funding opportunities
– EU funding schemes and opportunities
– Key documents and resources for H2020 and other funding schemes
– Objectives of different EU funding programmes
– H2020 Marie Curie Individual Fellowships
– Evaluation criteria
– Success factors
✓ Funding programmes
✓ Selection criteria and strategies
✓ Proactivity
Grant writing for EU funding
– Objectives and requirements of EU funding programmes
– Call documents and other sources
– Proposal set-up and contents
– Evaluation criteria
– Developing the scientific part, impact and implementation sections
– Budgeting
✓ Proposal writing
✓ Budgeting
✓ Creativity
Go to our MSCA-ITN ESR training page to learn more about our offers and contact our experts for questions or quotes.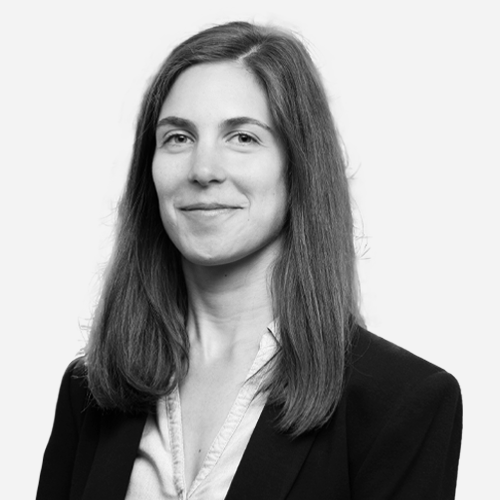 Dr. Emily Rose Ciscato
Project Manager Communications