The Project Annex can make the difference – increase your chances of success for your Eurostars application
9th January 2020 at 12:16 pm
Eurostars is a joint funding programme by EUREKA and the European Commission dedicated to support R&D performing small and medium enterprises (SMEs) to rapidly commercialise their innovative projects. It is co-funded from the national budgets of 36 participating countries (€861 million) and by the European Union through Horizon 2020 (€287 million) for a total of €1.14 billion for the 2014-2020 period. The aim of Eurostars is to bring increased value to the economy, higher growth and more job opportunities.
Next Deadline: 13 February 2020
Only two more cut-off dates to submit your application to Eurostars are available in 2020, the next being already on 13 February. If and how Eurostars will continue beyond 2020 is so far not known publicly – so take advantage of the 2020 cut-offs.

Documents of a Eurostars application
REGISTRATION: See and compile all the information you need to register online for Eurostars in our Registration Form Template. Registration usually opens a few weeks before the cut-off date.
Once you have registered, you can start your application that mainly consists of three elements.
1) APPLICATION FORM (online): The main application form is to complete online and is divided into several sections, such as The Pitch, The Business Case, or The Project, each containing boxes with a fixed character limit.
As working on the application online is not necessarily the most efficient or pleasant way to work on your proposal, we have created a complete Application Template that will allow you to work offline, and share it with your partners to work on the proposal in parallel.
2) FINANCIAL ANNEXES: Each participant will have to upload their financial reports of the past two years, or your business plan if you are a start-up and do not have any financial reports yet.
3) PROJECT ANNEX: The Project Annex is an optional annex and there is only a little information given in the Guide for Applicants (page 7):
It can include illustrations, graphics and Gantt charts (as you won't be able to anything but plain text in the application form)
It has to be in English
You have to upload it as 1 PDF document
It can have a maximum size of 50MB
The Project Annex is really the only part of the application to include any figures, charts and other pictures and we highly recommend you to do so. It is a great opportunity to complement the information given in the application form and add additional information relevant to your project but not sufficiently covered in the application form. The Project Annex is usually around 10 pages long (although there is no official page limit) and we strongly suggest to include product pictures, if applicable, and company related visual material, a project timeline (GANTT chart), a project work plan showing the work packages and their interdependencies as well as the workflow and other project management related charts. Furthermore, it gives you the possibility to include documentation on ethics issues (also see Eurostars Guidelines for Ethics) that you cannot upload anywhere else.
How can we at accelopment support your Eurostars application?
There is no template for the Project Annex and hardly any limits of what you can include, hence we are eager to help you make the best impression with your Annex on the evaluators.
Our many years of proposal writing allow us to support you throughout your application process, facilitate communication with your project partners and manage your application in the Eurostars online platform. We have been involved in several successful Eurostars applications in the past, such as the awarded OPTO-BRAIN, MAXCOAT, NoCaTS, sus@pension and MiniLib and most recently RETWood and FP-Catheter (cut-off February 2019).
Apply now
Contact us now and start your Eurostars application today. Our Eurostars experts are happy to elaborate on your project idea, help you find the most suitable partners and to put your idea down on paper.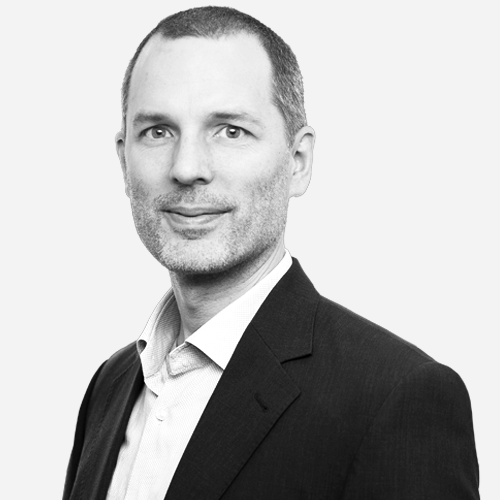 Dr. Johannes Ripperger
Research & Innovation Manager