Upcoming Horizon Europe "Health" calls – opportunities for you?
25th November 2022 at 3:03 pm
In November, the publication of the HORIZON Work Programmes 2023-2024 for all funding areas and instruments is expected. The Health programme is one of many and covers Cluster 1 of Pillar II, in case you wonder how this is embedded in the EU`s 9th Framework Programme for Research and Innovation. As the pre-published Work Programme is already available, we have done a sort of statistical analysis: With 1.5 billion euro funding for projects to be selected during the next two years and with a total of 47 call topics in 2023, this is one of the more extensive Work Programmes. Looking at the Work Programme more closely, you will see that most calls follow a single-stage submission procedure. In contrast, others require you to submit a short proposal of ten pages first and then, once admitted to the second stage, the full proposal can be submitted. Our infographic also shows the different submission deadlines in 2023 and the so-called areas into which the call topics are categorised.
Which call topic is suitable for your health project or research idea?
With so many areas and topics, you may wonder what is in it for you. Based on our experience from the first Work Programme 2021-2022, we know how important it is to identify the right call topic that fully matches your project idea or research focus. In the four single-stage submissions we have been involved in so far (COVend, MyPath, GENEGUT and ThermoBreast), we initially discussed the project idea with the project coordinator and then assessed its congruence with the specific call topic before committing to the proposal preparation. Although there is no guarantee of success and there are many factors to it, we would like to share our approach to this initial "eligibility check". We usually ask some basic questions such as:
Has the project idea been submitted to another grant scheme before or is it a first-time submission?
How many partners do you envisage having in your consortium and how many of those are confirmed and companies?
Have you already searched for relevant previously or currently funded EU projects?
Have you already started working on the proposal, e.g., set up the work plan?
Do you have EU project experience as a partner or coordinator?
Depending on the answers, we sign a confidentiality agreement before exchanging further information. Typically, we then discuss the project idea with the coordinator (and the core project partners) and, if available, review the project outline. Over the years, we have developed an evaluation matrix that helps us decide whether to offer our support, being aware that one factor can make all of a difference – luck!
Are you ready to tackle your HORIZON Health proposal?
No matter whether you have already identified the best suitable call topic in the Health Work Programme for your project idea or are undecided yet, we at accelopment would be happy to share our knowledge and experience with you. With our Strategic Grant Planning or a pre-assessment of your project outline, we will guide you in the preparation of your proposal. Perhaps we can already advise you on key elements to consider in your Part B document or support you in the actual preparation – from an extended review to more, our offer responds to your requirements.
Upcoming health call deadlines – 13 April 2023, single-stage
Budget from EU indicated in million EUR.
Upcoming health call deadlines – 19 September 2023, single-stage
Budget from EU indicated in million EUR.
Upcoming health call deadlines – 19 September 2023 and 11 April 2024, two-stage
Budget from EU indicated in million EUR.
What we at accelopment have achieved in Health
We at accelopment have been supporting Health proposals for many years. Our successful Research and Innovation Actions (RIAs and IAs) in Health include our first Horizon Europe and several ongoing Horizon 2020 health projects. Additionally, we have successfully supported many health-related Marie Curie Innovative Training and Doctoral Networks. We have established processes to support the proposal preparation and are ISO 9001 certified, internationally accredited by IQnet and members of the Swiss Association for Quality and Management Systems (SQS).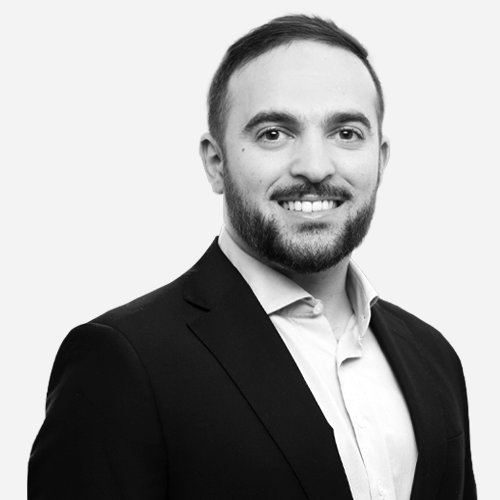 Marco Cavallaro
Research & Innovation Project Manager