Managing MSCA-ITN projects during and after the COVID-19 pandemic
7th February 2022 at 4:45 pm
Many ongoing MSCA Innovative Training Networks (ITNs) that build on the mobility of early-stage researchers (ESRs) have been severely affected by the pandemic. Even two years into the coronavirus crisis, travelling to other countries is still limited here and there. Mobility related restrictions within Europe have been particularly difficult for the ITN sub-type European Industrial Doctorates (EIDs), where the ESRs are required to spend a minimum of 50% of their three-year employment in a non-academic environment in an international setting. As the European body administering the MSCA scheme on behalf of the European Commission (EC), the Research Executive Agency (REA) has allowed project partners, namely the employers of the ESRs, to manage ITNs appropriately and in a more flexible manner. With accelopment being involved in more than a dozen ongoing ITNs, we would like to share with you some experience and best practices to tackle the four most common issues for ITNs in this pandemic.
1: ESR recruitment delays
Most ITNs with a starting date in 2020 and 2021 will have faced some issues with delayed recruitment. Due to strict travel restrictions within Europe and globally, young researchers were more reluctant to apply for international positions. Once positions were finally filled, many beneficiaries had or are still having issues with delayed starting dates due to travel restrictions. According to the MSCA rules, an ESR must start their position on day one of M13 to be able to claim the full 36 months of funding. However, the REA has adopted a flexible approach to mitigate this problem. The EC currently grants a 6-month extension for ITNs that are facing recruitment issues to allow the actions and the ESRs to receive the full funding. Project extensions require an amendment to the EU Grant Agreement (EU GA), so be sure to communicate with your Project Officer ahead of time.
2: Adapting the training plan
The training plan of ITNs usually includes annual or bi-annual training events held in person. In the last two years, such events have been almost impossible to plan due to health and safety concerns and travel restrictions. However, many training activities can and should be moved to a virtual environment. At the same time, some activities, especially when related to practical skills, cannot be organised remotely. In such cases, we recommend that you adapt the planned training accordingly.
Whenever possible, training should not be delayed for too long to ensure that the ESRs can still benefit from the network-wide training and develop the skills necessary for their research projects. Adapting the training plan to split certain events into theoretical parts, to be held online, and practical parts, to be held at a later stage, allows to keep largely within schedule.
3: Adjusting the secondment plans
Secondments are an essential part of ITNs and have been severely affected by the travel restrictions in the last two years. While restrictions are easing, it is in many cases still challenging to organise secondments as they were planned. To account for this, the REA is accepting virtual secondments if they are still meaningful to the ESRs. Nikki Tromp, one of the MOSAICS ESRs, describes her experience with virtual secondments and how she benefited from them. It can be beneficial to explore such an option instead of delaying the secondments entirely. This is especially relevant to European Industrial Doctorates (EIDs), as the ESRs must still spend 50% of their time on the project in a non-academic environment. According to the 2018-2020 MSCA Work Programme, ESRs may spend a maximum of 30% of their time on secondment with Partner Organisations. This rule is still being enforced. However, mobility to Partner Organisations is allowed to happen domestically (within the same country). Exploring the option of secondments to Partner Organisations within the same country could therefore be a helpful measure to mitigate problems related to the implementation of secondments. The REA generally accepts changes to the secondment plans of ESRs if such changes are beneficial to the ESRs and the research project. An ITN may add additional Partner Organisations to the network through Formal Notification if the Project Officer agrees in advance. As always, it is best practice to establish regular communication with your Project Officer and send a notification as early as possible.
4: Delays of Deliverables and Milestones
Due to delays in recruitment and the closure of laboratories, many ITNs, as well as other research projects, are facing delays of Deliverables and Milestones. The EC is aware of this and has adopted a flexible approach. Projects are asked to monitor such delays and manage the related risks as well as possible.

We recommend regularly examining the research progress and how COVID-19 has impacted efforts to report the full effect. You can also find helpful information on such issues in the FAQ section of the EC Funding and Tenders portal.
What's to come
The last of the H2020 ITNs are now well into their first or second year of implementation. Meanwhile, the first MSCA Doctoral Networks (DN), the successor Horizon Europe funding instrument, are awaiting their evaluation results in Spring 2022. The funded projects are expected to start in Autumn 2022. While mobility is still a significant aspect of the DNs, certain changes to the rules will make their implementation easier. As more and more countries in Europe are easing their travel restrictions, the outlook of the first DNs for fewer pandemic-related challenges seems promising.
Our team at accelopment has a wealth of knowledge, experience, and tips to share with you, thanks to our long-standing experience as a Partner Organisation for transferable skill training, project management and outreach support in dozens of ITNs. These include the European Training Networks (ETNs) AGePOP, CAPSTONE, CONSENSE, NATURE-ETN, LightDyNAmics, NanoCarb, and MUSIQ as well as the ongoing EIDs InPharma, MOSAICS and STACCATO.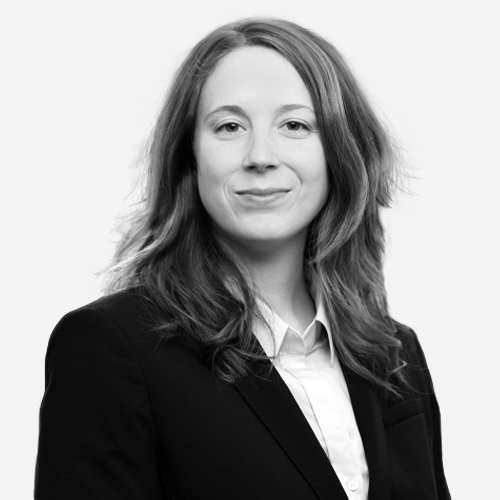 Jacqueline Strehler
Research & Innovation Manager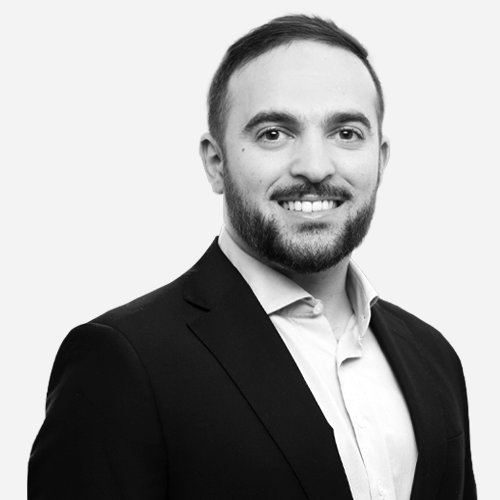 Marco Cavallaro
Research & Innovation Project Manager