MSCA-ITN results released – first statistics
27th May 2020 at 8:49 pm
DISCLAIMER: This article may NOT be considered in any way as deriving from and/or representing the views and interpretations of the European Commission and the Research Executive Agency.
Just like many researchers throughout Europe, we have been waiting eagerly for the publication of the Innovative Training Networks (ITN) 2020 evaluation results. We were optimistic because the available budget had been increased by a significant amount in comparison to the previous year. In fact, the increased amount has led to an overall increase in the success rates.
This year, the success rate for European Training Networks (ETN) has increased from 7.7% in 2019 to 8.9% in 2020. European Industrial Doctorates (EID) and European Joint Doctorates (EJD) have followed similar trends as their success rate has increased from 11.7% to 14.8% and from 11.7% to 14.6% respectively.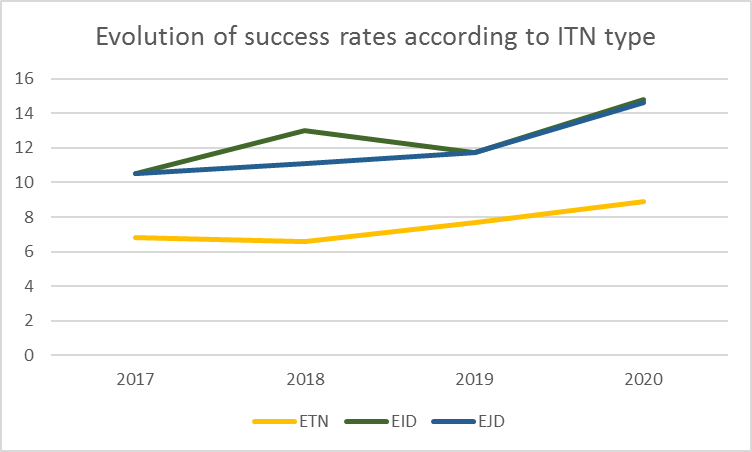 The chances of success have also varied depending on the individual panels, representing eight scientific areas, to which an ITN proposal is submitted. With the exception of the Physics panel (PHY), we have noticed that the funding thresholds are rather stable or lower than last year.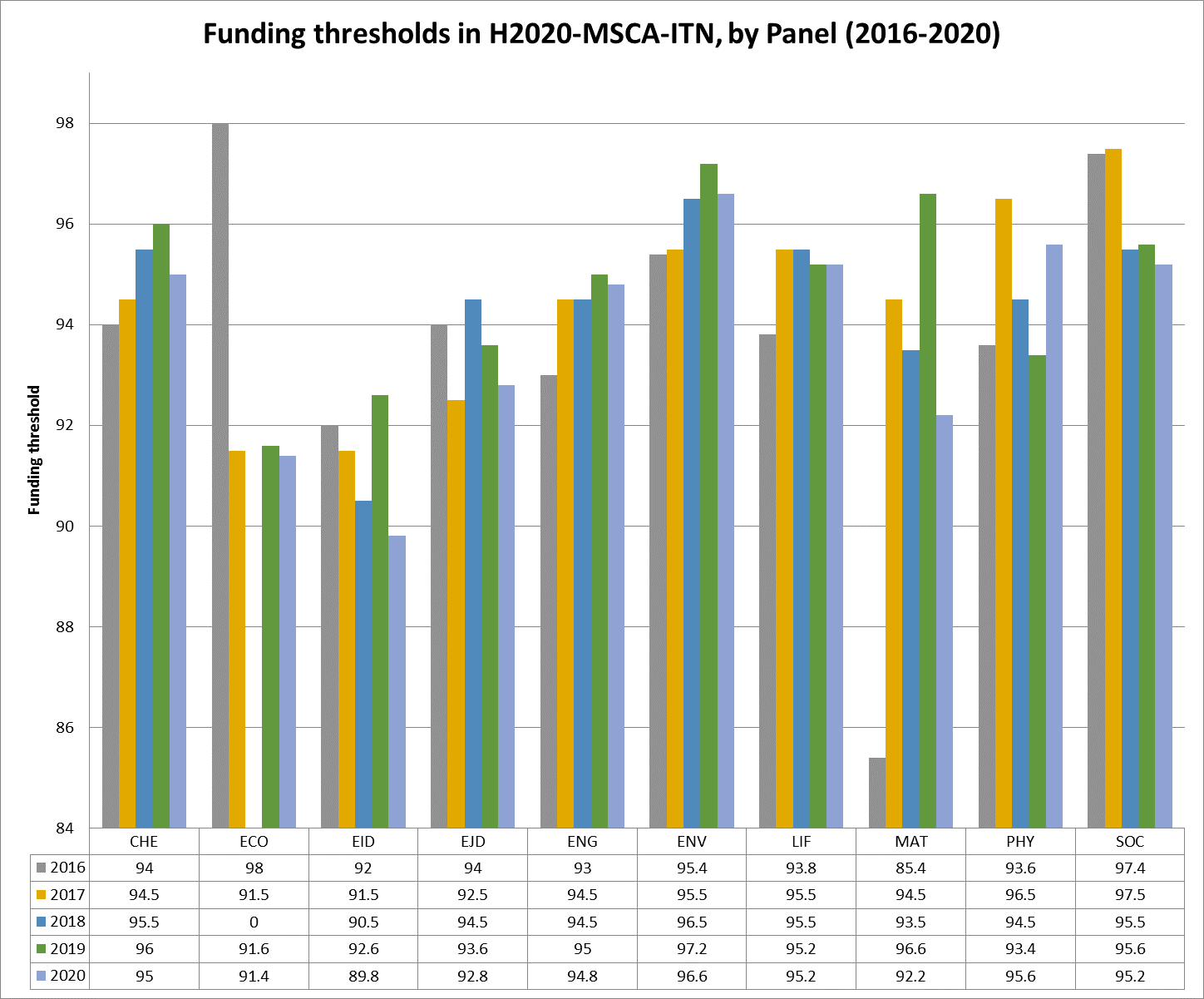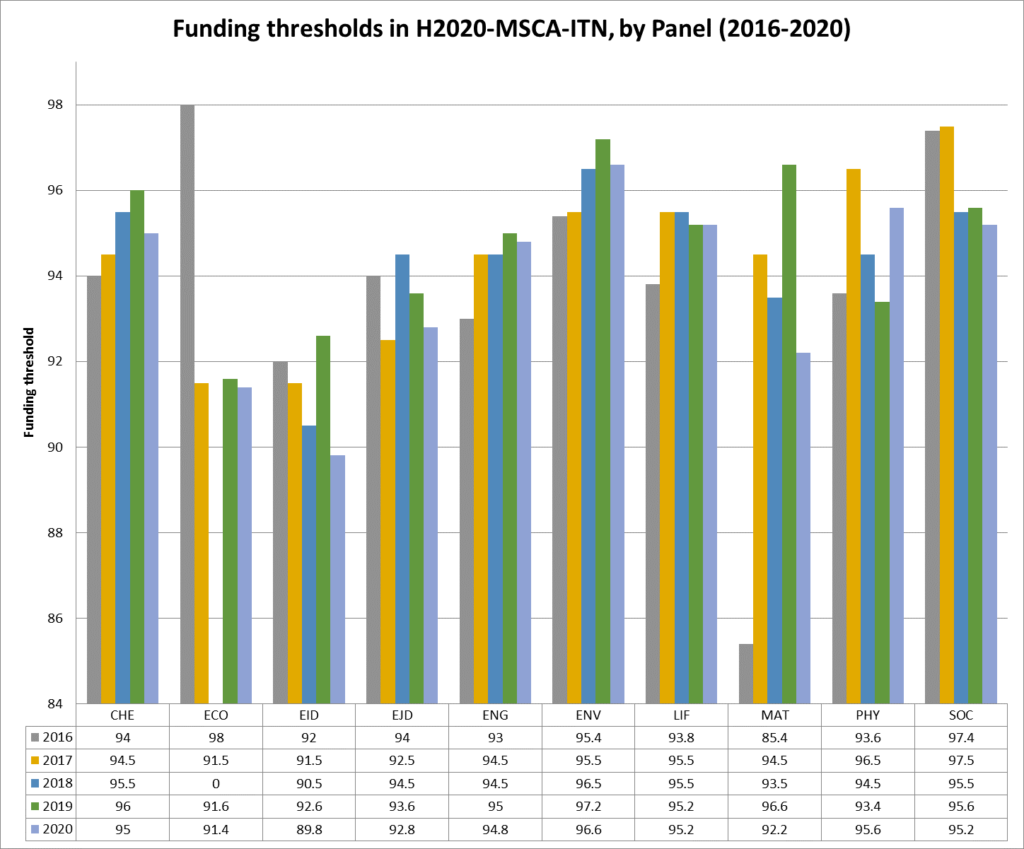 On the reserve list?
The figures above do not include proposals that are on the reserve list. Each year, we see the most highly ranked of these proposals moving up to the main list for funding. The lucky ones are usually informed by the end of the year, after the EU Grant Agreements with the initially selected proposals are concluded. Last year, proposals initially on the reserve list were notified at end of September 2019. You can get in touch with your local MSCA National Contact Point who should have access to the ranking list.
What's next? MSCA-ITN in Horizon Europe
The 14th January 2020 was the last ITN submission deadline of Horizon 2020. We are aware that similar training networks will be part of the upcoming seven-year research programme, Horizon Europe. As the COVID-19 pandemic is bringing uncertainty with regards to the start and budget size of Horizon Europe, we are not in a position to anticipate the next call for ITN proposals and the related submission deadline. In the last programme transition from FP7 to H2020, back in 2014, the first MSCA-ITN deadline was in April.
How accelopment can support your ITN project?
This year, we have the pleasure to be involved in four successful proposals (three ETNs and one EID). Part of this achievement is a result of our long-standing experience in supporting and partnering in ITNs. From the 7th Framework Programme with our involvement in HEALING, SYSWIND, REFINE, TRAIN-ASAP and NeoGel our success has continued in Horizon 2020 in which we have been able to support ClickGene, EXCILIGHT, PEARRL, Train2Target, EuroNeurotrophin, ImmerSAFE, LightDyNAmics and are currently partners in NanoCarb, STACCATO, MUSIQ, NATURE-ETN, MOSAICS and MORE.
In these ITNs, we provide professional assistance with ITN related project management services as well as support with communication activities and dissemination measures.
Additionally, we provide transferable skills training courses on four topics: 1) research project management, 2) science communication, 3) funding opportunities and 4) grant writing.
If you are interested in our support for your newly-funded ITN project, feel free to contact our ITN experts Jacqueline Strehler and Dr. Jeanette Müller.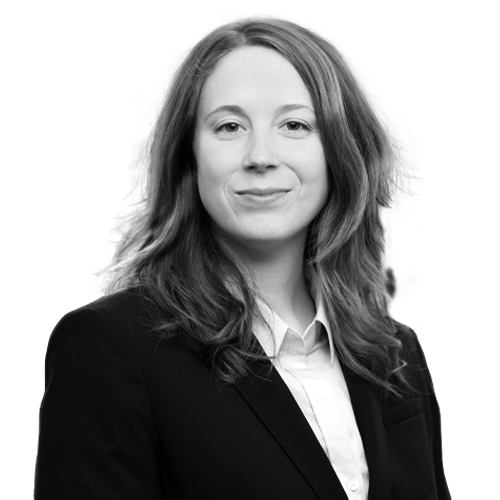 Jacqueline Strehler
Project Manager Communications
Source
Flash information on the overall results of a call for proposals
ITN 2020 list of projects to be funded