Marie Sklodowska-Curie Actions (MSCA) doctoral candidates explained
7th June 2022 at 4:01 pm
Horizon Europe brought many changes to the Marie Sklodowska-Curie Actions (MSCA) Doctoral Networks (DN) scheme. One of the most notable changes is that the programme is more inclusive now, supporting researchers not just in the first four years of their research careers but any doctoral candidate without a PhD. Hence, the term Early Stage Researchers (ESRs) is not used anymore. Whether you have been successful in the 2021 call and will start recruiting your first fellows soon or plan to submit a proposal to the 2022 MSCA DN call – make sure you know all important aspects of an MSCA doctoral candidate.
Definition of an MSCA doctoral candidate
The definition of an MSCA doctoral candidate is very simple: the potential fellow must not be in possession of a doctoral degree at the date of recruitment. The Guide for Applicants further states that researchers who have already successfully defended their doctoral thesis but have not yet been awarded their degree are not eligible. Compared to the H2020, this definition is much more inclusive, as it does not exclude researchers who went into industry or other positions for a longer period of time after acquiring a Master's degree.
Recruitment criteria
Potential fellows must fulfil certain conditions to be eligible for recruitment within a DN. These conditions are strictly upheld, and there is no way around them. The main one concerns the mobility of the candidates: "Researchers must not have resided or carried out their main activity (work, studies, etc.) in the country of the recruiting beneficiary for more than 12 months in the 36 months immediately before their date of recruitment" (see Guide for Applicants).
Despite how it may seem, this rule does not exclude doctoral candidates from being recruited in their homeland – a candidate can be from any nationality. For Industrial Doctorates (DN-IDs) and Joint Doctorates (DN-JDs), which may envision multiple recruitments for some fellows to fulfil the specific requirements of these modalities, the mobility rule only applies to the first recruitment. Check out the below box for an easy example.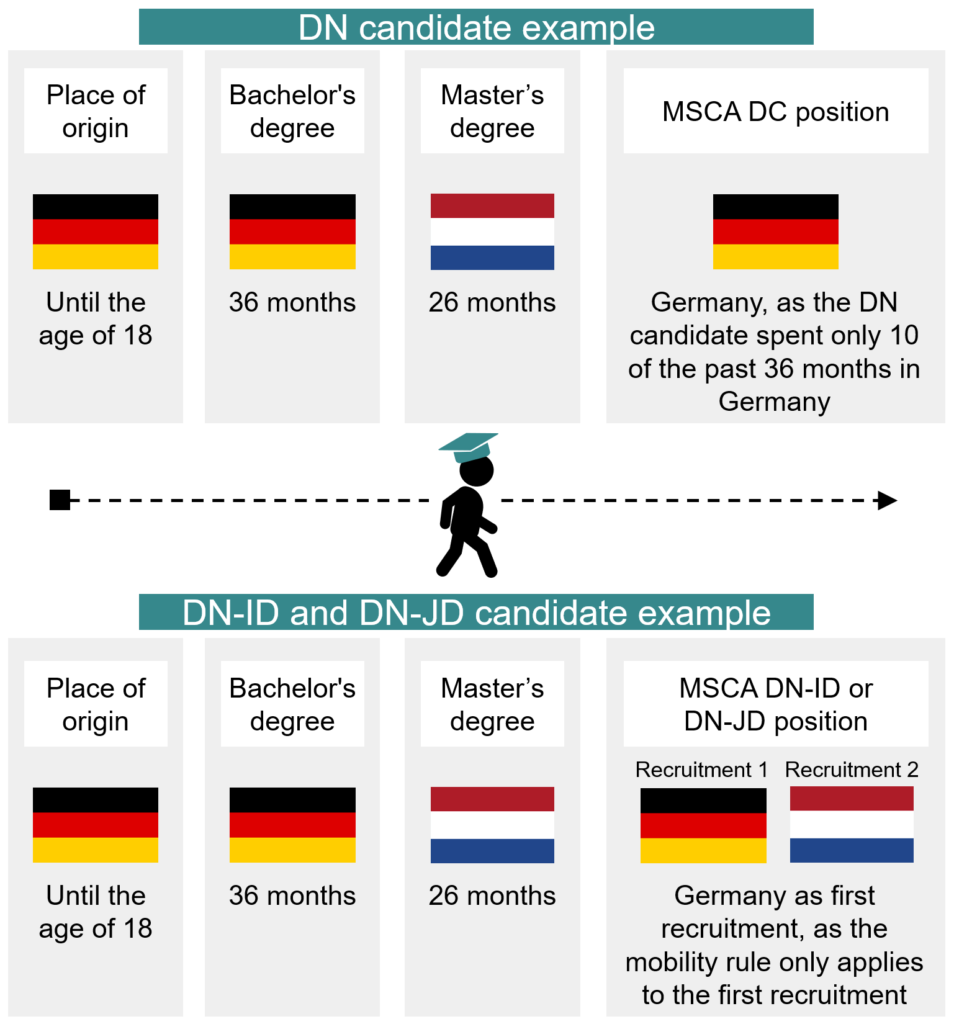 Recruitment and employment requirements
Beneficiaries of MSCA DNs must fulfil specific recruitment and employment requirements. All positions available in an MSCA DN must be published on EURAXESS, and the recruitment process should follow the principles of the Code of Conduct for the Recruitment of Researchers.
MSCA doctoral candidates have to be recruited for a minimum of six and a maximum of 36 months. The employment conditions should follow the principles of the European Charter for Researchers, with special attention being given to continuous training and provisions for career development. Therefore, a mandatory deliverable for all MSCA DNs is a Career Development Plan (PCDP) for all fellows, which has to be submitted by month 13 of the project duration.
How accelopment can support your MSCA Doctoral Network
As a partner organisation in 17 successful Horizon 2020 ITNs, the predecessor funding instrument, such as AGePOP, CAPSTONE, CONSENSE and InPharma, we have a wealth of experience in Proposal Writing, Project Management and Dissemination support as well as Transferable Skills Training, all geared toward DNs. We are looking forward to sharing our knowledge with our four newly funded Horizon Europe DNs, which we support as an associated partner. If you are interested in our support for your upcoming DN proposal or your newly funded DN, please contact us.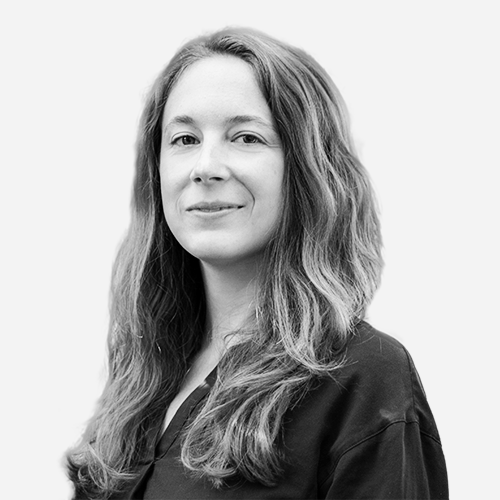 Jacqueline Strehler
Research & Innovation Project Manager
Marco Cavallaro
Research & Innovation Project Manager