Securing funding in health research: Last calls in the HORIZON work programme 2023/24
14th November 2023 at 3:20 pm
After the last submission deadline for Health stage-1 proposals on 19 September 2023, there is now only one call for Health proposals left under the current work programme of Cluster 1 with a deadline on 11 April 2024. All five call topics follow a single application procedure and fall into three of the six Health-related destinations, namely Destination 3 (Tackling diseases & reducing disease burden), 5 (Unlocking the full potential of new tools, technologies & digital solutions for a healthy society) and 6 (Maintaining an innovative, sustainable & globally competitive health industry).
In total, there are twelve projects to be funded under these five call topics, covering several Research and Innovation Actions (RIAs), one Coordination and Support Action (CSA) and one COFUND project.
For details on these call topics, in particular their expected impacts and scope of the proposals, please check out the current work programme or consult with your National Contact Point (NCP).
More funding for health-related research in Cluster 4
As research and innovation in health typically require the input of and collaboration with other disciplines or as health applications are often use cases of research with a focus on another research area, relevant call topics can also be found in Cluster 4 (Digital, Industry and Space). Currently, there is only one open call topic for a two-stage application for an Innovation Action (IA) on Advanced biomaterials for the Health Care (HORIZON-CL4-2024-RESILIENCE-01-36) with deadlines on 7 February 2024 (stage 1) and, if successful, on 24 September 2024 (stage 2).
EU funding for health-related research beyond Clusters: The Health Partnerships
In addition to the Cluster 1 and Cluster 4 calls, there are open calls for proposals within two of the nine Health Partnerships which are highlighted below:
Partnership for the Assessment of Risk from Chemicals
OneHealth/AMR
Transforming Health and Care Systems (THCS)
Pandemic preparedness
Personalised Medicine
Rare Diseases
EU Africa Global Health Partnership (EDCTP3)
However, as the submission deadlines are soon (24 and 16 January 2024), time might be getting tight.
Succeeding in competitive health calls
All currently open calls are likely to attract many applications and the chances of success might be as low as 5% based on statistics from similar calls in the past. However, with an innovative project idea and an excellent consortium of partners with complementary expertise, it is always worth a try because if you don`t try you can`t win! There are, of course, other factors that make your proposal competitive. We think that there are at least eight success factors as shown here.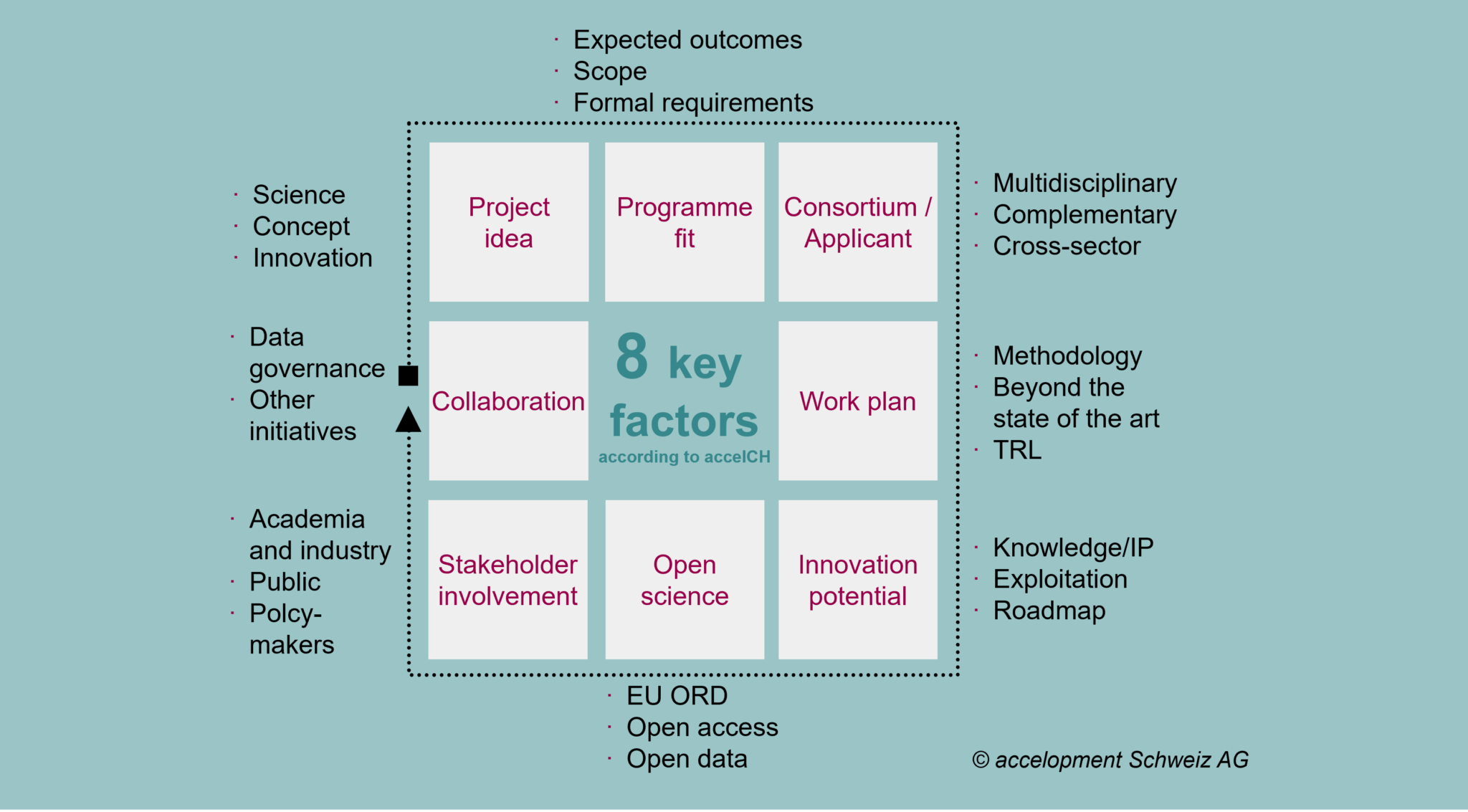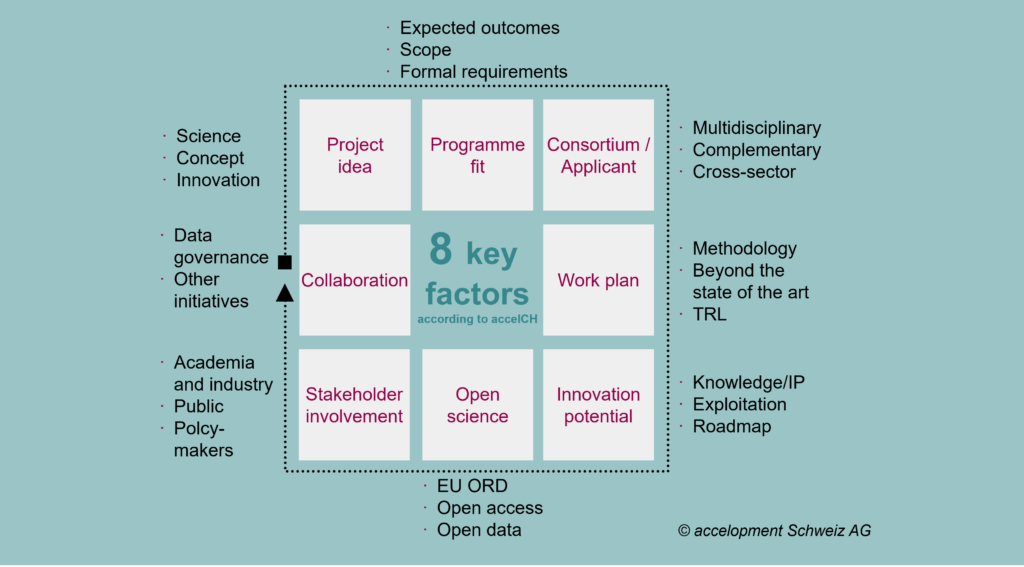 Although your project might fulfil all criteria and match the call topic, the actual proposal writing requires time, writing skills and EU project experience. The Grants or Research Office at your institution, the NCPs or other support organisations are usually a good starting point to get information.
Applying for EU funding with accelopment
We at accelopment have successfully supported many health-related, EU-funded Research and Innovation Actions, including three recently approved Horizon Europe health projects that are currently in grant preparations with the EC and are set to start in January 2024. These are in addition to our four ongoing projects COVend, GENEGUT, MyPath and ThermoBreast, and even more Horizon 2020 health projects, such as AI-Mind, ENVISION, EURO-SHOCK, EXIMIOUS and VANGUARD. Our dedicated team is always interested in writing proposals together with new consortia, applying their experience and knowledge to advance European health research. Get in touch with us to discuss our offer for you!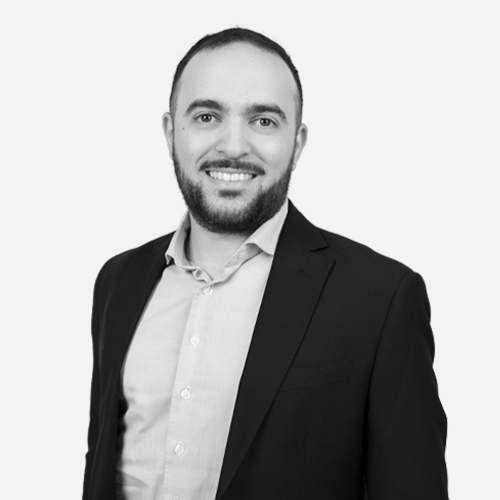 Marco Cavallaro
Research & Innovation Project Manager