Unlocking health research funding in Europe: opportunities in 2023, early 2024 and beyond
3rd October 2023 at 8:22 pm
Health research and innovation continue to take centre stage in the EU's funding landscape, and the reasons are compelling. Europe is grappling with many healthcare challenges, exacerbated by the profound impact of the COVID-19 pandemic that underscored the critical need for unified efforts across European nations. To this end, the European Commission offers a range of funding opportunities to researchers, innovative companies of all sizes, and various entities operating within the health domain. These include the Cluster 1 "Health" and other instruments of Horizon Europe and complementary funding schemes, such as the EU4Health programme, and several European Partnerships such as the Innovative Health Initiative Joint Undertaking (IHI JU), the European Partnership for the Assessment of Risk from Chemicals (PARC) and the European Partnership for One Health/AMR Antimicrobial Resistance (AMR).
Health innovation to benefit researchers, patients and society
The common objectives of these initiatives are to improve and protect the health and well-being of citizens of all ages by generating new knowledge and developing innovative solutions to prevent, diagnose, monitor, treat and cure diseases. Their further aims include developing health technologies, mitigating health risks, protecting populations and promoting good health and well-being in general and at work. Finally, these health funding schemes intend to render public health systems more cost-effective, equitable and sustainable, prevent and tackle poverty-related diseases and support and enable patients' participation and self-management.
What are the health funding opportunities available in 2023 and early 2024?
Currently, we are reaching the end of the two-year work programme 2023/2024 of the Horizon Health Cluster. With the stage-1 proposal submission deadline just passed (19 September 2023), there are still some call topics open or coming up for the last full single-stage proposal submissions in April 2024, including the following:
Additionally, there are now two open calls from the IHI:
IHI call 4 is a two-stage call with topics on the 3Rs, patient-centric blood sample collection, clinical trials and the environmental impacts of healthcare (the deadline for short proposals: 8 November 2023)
IHI call 5 is a single-stage call with topics on the 3Rs, theranostics, stroke management and synthetic data (the deadline for full proposals: 16 January 2024).
More health calls can be found on the EU's Funding & Tenders Portal. However, if you have one or more project ideas in mind, you may be interested in our Strategic Grant Planning (SGP), a service to help you identify the most suitable funding opportunities and plan your projects ahead.
More health research and innovation funding in 2024 and beyond
Indeed, the new Health Work Programme of Horizon Europe for 2025/2026 will be launched next year, and the first draft might already be available in the coming months. Although it is not clear yet, regarding the research areas that will be in focus, we, as per our knowledge, expect a broad range of topics focusing on specific diseases such as cancer or on new digital technologies.
In case you have been involved in a stage-1 Health proposal and are waiting for the evaluation result to know whether you are entitled to submit your stage-2 proposal by 11 April 2024, it is perhaps best to wait and start thinking about new/other funding opportunities in early 2024.
accelopment is now involved in seven Horizon Europe health projects
Our successful Research and Innovation Actions (RIAs and IAs) in Health include three recently approved Horizon Europe projects that are currently in grant preparations with the EC and are set to start in January 2024. These are in addition to our four ongoing COVend, GENEGUT, MyPath and ThermoBreast, Horizon Europe and even more Horizon 2020 health projects, such as AI-Mind, ENVISION, EURO-SHOCK, EXIMIOUS and VANGUARD. Moreover, we have successfully supported many health-related EU-funded Innovative Training Networks, including the Doctoral Networks (DNs) BREAKthrough and MITGEST, the ongoing European Training Networks (ETNs) AGePOP, CAPSTONE, CONSENSE and NATURE-ETN, as well as the European Industrial Doctorates (EIDs) InPharma and MOSAICS. With its critical mass of health projects, accelopment has established a large stakeholder network in Europe's health area and is seeking further collaborations.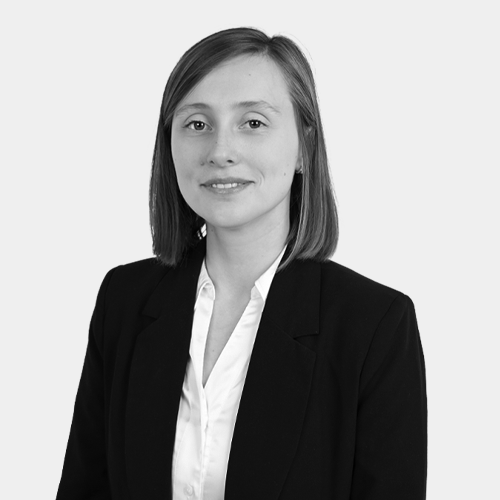 Anastasiia Aksanova
Project Manager Communications
Marco Cavallaro
Research & Innovation Project Manager